50 Ways To Make An Extra $1000 A Month [In 2023]
*This post may contain affiliate links. See disclosure for more information
Let's face it. Sometimes you just need a little extra cash or some extra income to get you through the month. Here are 50 legit (aka legal) ways to make an extra $1000 a month (or more).
These money-making tips are hand-picked to help you make money fast without having to resort to sleazy MLM's, get-rich-quick-schemes, paying money upfront, etc.
The good news is, with a little effort, you can easily make an extra $1,000 a month working from home doing what you love!
Psst… these side hustle ideas are perfect for stay-at-home moms!
There are many reasons why you'd want to earn extra money:
Pay off debt
Save for vacation
Pay rent
Save up for a car
Buy groceries
Start investing
Build emergency savings
Make ends meet
Disclaimer: if you want to make extra money you will need to do at least a little bit of work…you can't expect money to just fall into your lap. Although…this one time, my son found $100 on the ground after a crazy hail storm.
All of the money-making tips on this list range in level of difficulty from easy to challenging.
I will say from experience that, usually, the more effort you put into making extra money, the more money you stand to make.
Here's my (super-secret) formula for earning an extra 1000 a month (or more):
Find a need + fill that need = get paid!
Make an extra $1000 a month online
Come on, can you really make money online? Absolutely!
I started this list with ways to make money online because, it's how I make good money from home.
Seriously, if you're gonna own a piece of expensive tech (the average price of a laptop is $800), you might as well put it to work for you!
Ever since the internet became a 'thing', ways to make money from home online have exploded! I mean, who doesn't want to make money without having to change out of their pajamas…amirite?
1. Sell stuff you have on hand
Anytime anyone asks me how they can make an extra $1,000 fast, I tell them to look no further than their own home and have a garage sale.
Think about it: Do you have 10 things you could sell for $100 each? What about 20 things you could sell for $50 each?
BOOM-you just made an extra $1,000!
The top 10 things to sell for fast cash
Video game consoles (and games)
Laptops
Tablets
Smartphones
Name brand & designer clothing
Handbags
Luggage
Jewelry
Camping gear
Sports gear
Exercise gear
The best places to sell stuff fast is FB marketplace and Craigslist. If you have the time (and the patience) you can list stuff on an online resale site or with a consignment store.
If you have a weekend to spare and live in an area that allows it, you can have a yard sale which will allow you to get rid of everything all at once and rake in up to $1,000 in a weekend.
The downside to this method for making extra money is…eventually, you'll run out of stuff.
2. Retail Arbitrage
What is retail arbitrage?
Retail arbitrage is the process of purchasing new products at a discount, then reselling those products for profit (usually via Amazon or Ebay).
The downside to retail arbitrage is that you must spend a lot of time scouring clearance bins and online discounts for just the right items to resell.
Also, unless you sell those products via Fulfillment by Amazon, you'll need to make sure you have space available to store your inventory.
However, if you sell through FBA, you won't need to worry about storing your inventory because you send products directly to Amazon, and they store them and ship them out when a customer makes a purchase.
How to get started with Fulfillment by Amazon
First, set up an FBA account
Send your products to Amazon
Amazon adds your products to their inventory and stores them in their warehouse
When a customer buys your product, Amazon ships it to them
If there are any issues, Amazon handles customer support
Get paid
Rinse and repeat
3. Start a blog
I have been blogging since 2016. Last year, I made 6-figures and was able to pay off all of our family's debt!
Blogging is not a get-rich-quick scheme. It can take 6 months to a year before you even see a dime of income.
However, once you have enough content built up and are able to start monetizing with ads and affiliates, the sky is the limit!
You can work on your site in your spare time, and eventually, with a little elbow grease, it can become a source of passive income that earns you $1,000 or more every month.
4. Start a niche website
The main difference between a niche site and a blog is that niche sites are laser-focused on one particular topic, while blogs incorporate multiple subtopics (usually) related to the main topic.
What's a niche site? A niche site is a website that focuses its content around a specific interest, hobby, or line of products.
Niche sites are monetized via affiliate products/services and ads.
A big difference between true niche sites vs blogs is that niche sites generally focus more on short-term monetization strategies (in the form of affiliate sales) while blogs typically focus monetization efforts based on repeat visitors.
Niche sites are also less dependent upon heaps of traffic and instead focus their efforts on targeting a specific audience for quick conversion.
Blogs, on the other hand, rely on building long-term relationships with their readers via comments and email newsletter subscriptions, as well as social media.
As you can imagine, niche sites can be less time-consuming than blogs and often focus their content on low-competition keywords.
Examples of successful niche sites:
5. Create and sell printables
A printable is any pdf or png file that can be downloaded and printed by the customer upon purchase.
The beauty of making and selling printables is that there's practically no overhead investment involved.
You simply create a printable form, outline, label, ebook, planner, worksheet, etc. once, and sell the file multiple times over.
The best places to sell printables are:
Etsy
Shopify
On a blog (using the Woocommerce and Easy Digital Downloads plugins)
How to get started selling digital products
Choose a design platform (Canva, Picmonkey, Indesign, etc.) and learn how to use it
Research which printables your target audience need
Create the printables and save them as pdfs
Sell those printables on Etsy, Shopify, or your blog
Rinse and repeat
6. Become a virtual assistant
A virtual assistant is a freelance contractor who works remotely assisting bloggers and small business owners with administrative tasks and graphic design.
Virtual assistants are usually paid an hourly rate. However, some charge based on the project.
Virtual assistant tasks can vary and may include:
Email management
Social media management
Proofreading
Make and answer phone calls
Respond to customer service issues
Schedule appointments and meetings
Send invoices
Tutor online
You can easily make anywhere between $1,000-$10,000 a month as a VA.
How to get started as a VA
To get started as a virtual assistant, you first need to hone your skills. Decide on which services you'll offer, and then focus on developing those abilities.
Once you're ready to start taking on clients, set up a website detailing the services you offer as well as pricing tiers.
Finally, start networking in Facebook Groups and Linkedin.
You can also post your services on Fiverr or Upwork.
7. Complete surveys
Online surveys are a great way to earn extra cash in your spare time. Seriously, I complete surveys while snuggling with my dog during commercial breaks.
My favorite (legit) survey sites are:
How much money can you make doing surveys?
To be honest, you aren't going to get rich completing surveys in your spare time. However, you can make a bit of extra spending cash by trading a few minutes of your time each day.
Most survey sites pay between $1-$5 per survey (depending on difficulty), and you can complete multiple surveys a day.
You can earn around $100 per month with survey programs, depending upon how much time you devote to them.
But, $100 a month for a few hours of work is not too shabby.
P.S. The same companies that will pay you to complete surveys will also pay you cash for reading emails, so you can maximize your potential earnings!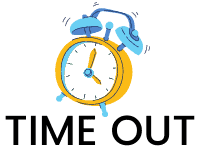 Want to earn some extra cash fast? Give Survey Junkie a try!
Complete quick & easy surveys and make money in your spare time!
8. Earn cashback on things you already buy
By far, one of the easiest ways to 'make' extra money is to save money on things you regularly buy.
The easiest way to do this is with a cash-back credit card.
Browser extensions and money-saving apps are a no-brainer way to save money shopping online and off.
Here are a few cash-back browser extensions I use and recommend:
You can also get free or discounted gift cards and use those at your favorite retailers. For example, Rakuten offers a free $20 gift card when you sign up (through my link) and redeem your first rebate!
9. Become a freelance writer
Freelance writing is an easy way to make more money in your spare time. In fact, you can get started as a freelance writer with no experience (as long as you have good writing skills).
What they do: A freelance writer is an independent contractor who writes blog posts, articles, ad copy, email content, and white papers for paying clients.
According to a recent Facebook poll, the average income for a freelance writer is $85-$100 per 1,000 words.
Based on these numbers, you'd need to write a minimum of 10 articles a month to earn $1,000.
How to get started as a freelance writer
Brush up on your grammar/writing rules
Draft a few practice articles (to show potential clients)
Find clients (on Upwork, FB groups, Fiverr, Problogger)
Set up a payment portal (Paypal)
Start writing and get paid
10. Get paid to proofread
If you're a certified 'grammar geek' why not put those skills to work and become a freelance proofreader?
What they do: A freelance proofreader checks documents, articles, and websites for typos and errors in grammar, spelling, and punctuation.
How much can you make as a proofreader? How does up to $40,000 a year sound? Yep, you may even be able to replace your current full-time gig with freelance proofreading!
How to get started as a freelance proofreader
The General Proofreading: Theory and Practice Course (taught by Caitlin Pyle of Proofread Anywhere) will teach you everything you need to know about becoming a professional proofreader, including:
Proofreading basics
The best proofreading methods
How to set up a business website
How to find clients
Setting up your rates
Structuring your work days
How to avoid burnout…and SO much more!
11. Start a virtual bookkeeping business
If spreadsheets are your love language, virtual bookkeeping just may be your dream side hustle!
Every single business (brick and mortar or online) needs to keep track of expenses, bill paying, invoicing, budgeting, payroll, etc.
Large businesses (and many small businesses) hire bookkeepers to do these tasks for them.
Online businesses are no different. You can become a bookkeeper for an online business and make $18 an hour to start, and up to $40 with experience.
12. Edit videos
TikTok, Snapchat, Facebook, YouTube, Instagram…what do all of these platforms have in common?
Video.
Online video content is exploding in popularity. This means, freelance video editors are in high demand.
According to a recent Promo.com survey,
49% of people watch over 5 online videos per day
Did you know: The average salary for an online video editor is $56,936 a year?
Need to hone your video-editing skills? Udemy has tons of cheap courses for video editors!
13. Join the gig economy
The gig economy includes any services provided or jobs completed by short-term freelance workers.
Gig workers get to set their own hours, and in some cases, how much to charge for those jobs.
Popular gig economy apps:
14. Become a social media influencer
Do you have what it takes to become TikTok famous?
Maybe you rock Instagram or already have a loyal Facebook following.
The average online influencer earns between $30,000 to $100,000. You don't need a million followers to be successful, either.
In fact, you can earn up to $200 per sponsored post/story/video with as little as 50,000 followers.
According to a recent study, 70% of millennials say they are more influenced by bloggers than celebrities.
15. Sell your skills on Fiverr
Fiverr is an online digital marketplace/job board designed to connect freelancers with clients (and vice versa).
To get started on Fiverr, simply create an account, post your gig with a thorough description, and set your price.
The more gigs you complete, the more you can charge.
Fiverr takes a 20% cut of money earned, and you keep the rest.
Popular Fiverr gigs
Graphic design
Video services
Logo design
Voice-overs
Website design
Ad manager
Copywriter
16. Start a YouTube channel
The latest statistics show over 1,325,000,000 people worldwide use YouTube. This equates to 3.25 billion of hours of videos watched each and every month.
There's no reason your videos shouldn't be included in those stats.
How people make money on YouTube
There are endless, creative ways to monetize your content on YouTube. You can:
Monetize with AdSense ads (earn between $3-$5 per 1,000 views)
Earn with affiliate products (include links in the description of videos)
Seek out sponsorship opportunities (businesses love advertising via word-of-mouth)
Create gated (paid) content
Promote your own merch
Collect donations
How much do YouTubers make? The sky is truly the limit! The highest-paid YouTuber (in 2019) was Ryan Kaji who earned $26 million (BTW, he's 10)!
Realistically, if you want to make $1,000 a month on YouTube (strictly from ads), you'll need approximately 200,000 video views.
17. Teach online
Has anyone ever told you you'd make a good teacher?
You can teach live lessons from the comfort of your own home, and, in many cases, you don't even need to be a certified teacher.
You can teach kids how to do algebra on Outschool, adults how to do yoga on Creative Live, or dogs how to obey on YouTube.
Another way to make money fast is to share your expertise. JustAnswer is an online service that matches people's questions to expert answers for a monthly fee. As a JustAnswer expert, you can earn between $2,000-$7,000 in your spare time.
If you have a Bachelor's degree, 2 years experience in teaching, tutoring, or mentoring, and access to reliable technology, you can earn between $14-$22 an hour teaching English to kids with VIPKid.
18. Create and sell online courses
If you prefer not to teach live, you can pre-record lessons and sell them as digital courses instead.
The best thing about teaching an online course is that you don't even have to show your face on camera if you don't want to!
Creating online courses is a lot of work upfront, however, that hard work pays off in the form of hands-off passive income later on.
Best places to sell online courses
19. Sell photos online
You can make up to $100 per high-res image.
You can even make money selling feet photos to reputable sites.
Who buys pictures of feet? Shoe companies, podiatrists, Etsy jewelry makers, content marketers, artists, and modeling companies, that's who!
If you aren't interested in selling photos of your feet, there's a huge demand for lifestyle images, product shots, and photos of food.
Best sites to sell photography
Your own website
Instafeet
Deposit Photos
Pixabay
Shutterstock
SmugMug
20. Manage Facebook Ads
Many local business owners need help spreading the word about the services they offer.
Often, this happens by word of mouth, however, Facebook can reach far more people quickly.
You can earn $1,000 a month (or more) working a few hours a week managing Facebook ads for local businesses.
Bobby Hoyt (of Millennial Money Man) and Mike Yanda created The Facebook Side Hustle Course after the crazy success they had running Facebook ads for their own clients.
The Facebook Side Hustle Course teaches you step-by-step, everything you need to know to start a profitable Facebook ad management business of your own.
You'll learn:
How to set up Facebook ad campaigns
How to find clients
The secrets to getting those potential clients to say 'yes' to your services
21. Become a transcriptionist
Online transcriptionists convert audio from video, podcasts, and mp3 files to text.
There are three types of transcriptionists:
General transcriptionists transcribe podcasts, YouTube videos, interviews, meetings, and more for a wide range of clients.
General transcription services are in high demand while medical transcription is declining due to an increased reliance on speech-to-text technology within the medical field.
22. Become a scopist
I'm willing to bet you've never heard of a scopist. Am I right?
Court reporters use steno writers to take notes of court proceedings. Then, they upload these notes to a transcription software that converts the shorthand into full text. Unfortunately, the final result is often filled with errors in grammar and punctuation.
This is where the scopist comes in. Court reporters hire freelance scopists to proofread and edit final transcripts so they can be searched and archived.
23. Design websites
Website designers differ from web developers in that they focus on the more creative aspects (fonts, colors, logos, sales page design, user experience, etc.) while web developers are often hired by businesses to build and repair sites and apps using HTML, CSS, and JavaScript.
Freelance web designers earn between $10-$50 an hour depending on experience.
The majority of new website owners who set up their sites with a website builder (WordPress) find the experience of designing the website to be tedious and time-consuming.
After 5+ hours of trying to figure out how to create a homepage, they are usually more than happy to hire a web designer to do it for them.
24. Become a copywriter
Copywriters are a subset of freelance writers who focus their efforts on helping their clients promote and sell products and services. Their main job is to convert readers into buyers.
They accomplish this by creating slogans and catchphrases, sales landing pages, email campaigns, and more.
A good copywriter will be proficient in SEO and fluent in various social media platforms.
Beginner copywriters earn $15.00 an hour on average.
25. Get paid to walk
I often like to joke that I only run if someone's chasing me, or if I'm getting paid.
Turns out, you can get paid to walk! And, since the average American walks 1.5 miles a day, almost anyone can do it!
Apps that pay you to walk
Winwalk (available on Google Play)
Rover-get paid to walk dogs
Make an extra 1000 a month from home (no computer skills)
If you're wondering, "how do I make money offline"? This section is for you.
So, maybe you don't own a computer or have reliable access to the internet. Or, perhaps you have zero interest in working online.
Here are 25 ways to make an extra $1,000 a month that you can do from the comfort of your home (or car) with little to no computer skills.
26. Flip used items
Another way to make an extra $1000 a month is to purchase used items at flea markets, thrift stores, yard sales, and pawn shops and resell them on eBay and FB marketplace.
Top 10 items to flip
Furniture
Strollers (name brand)
Exercise equipment (commercial)
Game consoles and games
Musical instruments
Computers & tech equipment
Cell phones (unlocked)
Tools
Appliances
Shoes (name brand)
27. Get a part-time job
If you work a part-time job making $15 an hour, you'll need to work a minimum of 17 hours a week in order to clear $1,000 a month. Which isn't much when you think about it…most of us can easily waste 17 hours a week binge-watching Netflix.
If you can score a part-time job making $18 an hour, you'll only need to work a minimum of 14 hours a week.
28. Babysit
As long as people have kids, they will need babysitters.
Babysitting is the perfect side hustle for stay-at-home moms with littles of their own. It's how I was able to stay at home with my own kids when they were young.
The best way to land babysitting jobs is by word of mouth. Spread the word to fellow moms, or seek out local mom groups and let them know you are available.
On average, you can earn between $10-$20 babysitting and more if you are a licensed daycare provider.
29. Sell crafts
There is a booming market for personalized and handmade crafts. Many people have grown bored with cheap, repetitive, department store goods.
According to Statista, the best-selling categories on Etsy for 2020 were home décor, art, and handmade jewelry. If your talents lie in any of these 3 categories, you can easily make $1,000 a month (or more) selling on Etsy.
Additionally, customized t-shirts, mugs, and personalized pet accessories sell like hotcakes.
Still stumped for ideas? Check out this post for 80 trending crafts to make and sell.
30. Clean houses/offices
In my area, house cleaners charge $20 an hour on average. And I live in a small town. If you live in a larger city, you can easily charge $50 an hour (or more).
Considering the average 2,000 sq ft. home takes 3-4 hours to clean, which means, you'd need to clean between 5-16 houses a month in order to earn $1,000 (depending on your rates).
31. Sell plasma
If you're looking to make between $20-$50 an hour, look no further than your own body.
If you donate plasma through the American Red Cross, you are allowed to donate once every 28 days. However, private plasma donation centers will allow you to donate a couple of times per week.
CSL Plasma will pay you up to $700 for your first month of plasma donations (depending on your weight).
32. Pet sitting/dog walking
If you find you like animals more than you like kids, you can make extra money side hustling as a pet sitter or dog walker.
You can choose to care for your client's pets at your home (if you have the space), or theirs.
Many people (myself included) do not like to board their pets when they travel and are more than happy to pay someone to come into their home and give their fur babies love while they are away.
You can earn up to $375 a week as a pet sitter and about $15 an hour as a dog walker.
33. Housesit
Remember the movie Home Alone? It's been proven that thieves prefer to target vacant homes.
To find housesitting jobs in your area, ask friends and family for referrals, post your services in local Facebook groups, and post fliers around town.
Wondering how much you should charge? Here's how to set your housesitting rates.
34. Start a lawncare service
If you have a reliable truck, trailer, and lawn care equipment, why not start your own lawn care business? In the spring and summer months, you can easily make $1,000 a month.
Depending on the size of the property, you can charge between $20-$50 for general lawn care services.
35. Learn how to budget
Budgeting is one of the best ways to cut your monthly expenses and pad your savings account.
Remember…
Start by listing all of your expenses. Next, subtract the total from your income. Finally, identify areas of overspending and cut back.
Check out our Complete Guide to Budgeting for Beginners for an in-depth look at budgeting.
36. Do odd jobs
If you are a 'Jack (or Jill) of all trades' put those skills to good use.
People are always looking to hire someone to:
assemble furniture
hang television sets
install sound/security systems
clean gutters
wash windows
do general home repairs
Sign up with TaskRabbit to find odd jobs in your area.
37. Become a mystery shopper
When I worked in the restaurant industry, we were taught to treat every customer as though they were a mystery shopper.
Mystery shoppers are covert customers who are paid by marketing research companies to carry out tasks and evaluate businesses.
Mystery shoppers receive reimbursement for products/meals/services purchased as well as cash payments in exchange for their work.
How to become a mystery shopper
Find a reputable mystery shopping company (Bestmark, Secret Shopper, Market Force)
Sign up for an account
Browse the job boards
Choose a job, get the instructions, and go shop
Get reimbursed (and paid) for your expenses (usually via Paypal)
38. Declutter/organize homes
Another great side hustle idea is to help people declutter and organize their homes.
When I worked as a semi-professional home organizer, I charged $25 an hour and worked in 4-hour blocks of time.
So, working just 40 hours a month would net me $1,000.
I would help my clients sort through their belongings, box up and haul away donations, and organize the remaining items in a way that made sense for the client.
39. Become a tutor
Part-time tutors are in high demand.
If you are smarter than a 5th grader, you can tutor middle schoolers, high schoolers, and college students in a variety of subjects.
To find part-time tutoring jobs, post on college bulletin boards, check your local library and call schools in your area.
40. Prepare and sell meals
I have a friend who used to make extra of whatever her family was having for dinner (which she planned out ahead of time), and then portion out the leftovers and sell them as a meal service.
Her primary sources of advertising were friends, family, and Facebook.
She devoted 15 hours per month to this side hustle and earned $300 per month on average.
41. Start your own moving company
For some reason, when you own a truck, people automatically assume you will haul their stuff.
I've even had strangers approach me and ask me to help them move!
42. Rent out your home
If you have rooms in your home you aren't using, why not rent them out to local college students or permanent housemates?
If you travel frequently, you can rent out your home on Airbnb while you're away.
43. Become an in-home personal trainer
Many people want to lose weight and get in shape, however, they are intimidated by the thought of working out in public fitness centers.
If you have a passion for fitness and enjoy teaching, you can become a part-time in-home personal trainer.
Certified in-home personal trainers earn between $25-$100 an hour. On the low end, you'd need to work just 10 hours a month to bring home an extra $1,000.
44. Start a laundry service
I'm pretty sure I'd actually learn to love doing laundry if I got paid to do it.
Come to think of it, I've never heard a single person say, "Doing laundry is the best part of my day!"
I'm sure there are LOADS of people willing to pay someone to do their laundry for them.
45. Rent out storage space
Neighbor is a service that matches people's stuff with other people's space.
It's a genius way to make easy passive income simply by renting out your available empty garage, basement, driveway, or even an empty field!
46. Rent out your car
There are (3) primary ways to use your car to generate income.
Rent it out
Delivery service (transport people or goods)
Advertise on it
It's easy to rent out your car when you're not using it. Simply create an account with Turo or Getaround to get started.
See #13 for ways to make money using your car to make deliveries.
Did you know you can make money with your car simply by placing advertisements on it? Yep, you can now turn your car into a billboard on wheels.
You can make a few hundred dollars a month advertising on your car. Popular car advertising companies include Carvertise, StickerRide, and Wrapify.
47. Sell baked goods
Have you ever participated in a bake sale? If so, you know that people are willing to pay a pretty penny for fresh-baked goods!
If you have a knack for baking, you can start your own in-home bakery in your spare time. But be careful, your client list may grow so large that you'll need to quit your full-time job just to keep up with orders!
48. Grow and sell flowers or produce
A fun way to earn some extra money during the summer months is to sell fresh flowers, herbs, and produce which you grow yourself.
You can set up a booth at local artisan/craft fairs, in the parking lots of local businesses, or even a side-of-the-road produce stand.
49. Clean and maintain aquariums
As a fish enthusiast, I know from experience how difficult it can be to keep my home aquarium clean.
Both I (and my fish) love a sparkling clean tank, but more often than not, they wind up swimming in green water. Hey, don't judge. Thankfully, they are goldfish and they can take it.
If you have the knowledge, you can start a part-time aquarium maintenance business (I'll be your first customer)!
50. Live a frugal lifestyle
While not a way to make money per se, living a frugal lifestyle can help you save hundreds of dollars a month.
It's the best way to cut your monthly expenses so you can save money for an emergency fund, vacation, holiday, or large purchase.
The best thing about being frugal is that you don't need to become a frugal fanatic in order to reap the benefits.
You can start small by bringing your lunch to work instead of eating out and slowly work your way up to dumpster diving (just kidding)!
How can I make money fast?
The best way to make money fast is to sell things you no longer need or use.
You can easily make a few hundred dollars a day by doing this.
Another way to make money fast is to return impulse purchases you made within the last month. Make sure the tags are still attached (bonus points if you still have the receipt).
You can also make money fast by completing online surveys. Survey Junkie pays out in cash once you earn a minimum of $5.
What is passive income?
Passive income is any money you make on a regular basis that involves little to no long-term effort to sustain.
Basically, passive income is a 'hands-off' approach to building wealth. You literally make money while you sleep.
What's the catch?
Usually, you'll need to put in a fair amount of effort upfront before you can start earning a passive income.
When it comes to earning a passive income from blogging, you must first invest a fair amount of time, a good chunk of mental energy, and a small amount of money upfront in order to secure hosting, set up your site, create content, and finally monetize with ads, affiliate income, or a digital product.
Once your site is monetized, only then can you can sit back and enjoy the fruits of your labor.
Ways to make $1,000 a month in passive income
There are lots of ways to earn passive income, the only limit is your own imagination and/or time constraints.
Here are some of my favorite passive income ideas:
Blogging
Real estate (either flipping or rentals)
Partnerships
Digital products
Rent out storage space
Rent out useful items
Dropshipping
Become a YouTuber
How to make an extra $1,000 a month: The bottom line
Whether you're struggling to make ends meet, or looking to earn a little extra pocket money, there are so many perfectly legal ways to make extra money each month via side hustles.
If you have a laptop or smartphone and access to the internet, the sky is truly the limit when it comes to earning extra money. You may even be able to quit your full-time job and become your own boss!