Consignment Shops Near Me [2022 Guide To Selling]
*This post may contain affiliate links. See disclosure for more information
Consignment shops and resale stores are both great ways to sell your gently used or unused items for extra money. But, how do you find the best consignment shops near me to get top-dollar for your clothing, furniture, sporting goods and more?
Did you know…there are more than 25,000 resale, consignment, and not-for-profit resale shops in the United States alone.
Even better…
ThredUP's 2020 resale report shows that, the resale market is expected to grow 5X over the next 5 years. And will likely outpace fast-fashion.
In short, now may be the most lucrative time to clear out your closet.
In today's article, we'll cover how resale and consignment shops work, including tips to help you get top dollar for your items, how to locate nearby resale and consignment shops (with a quick zip code locator map), the best items to resell, and, finally, we'll include a breakdown of online resale sites and apps as well as the best resale and consignment stores available in your area.
How do resale and consignment shops work?
What's a consignment store? A consignment store is any business (online or in-person) that resells gently used (or new-with-tags) inventory that it receives from a consigner (seller).
This inventory often includes items such as clothing, shoes, furniture, jewelry, handbags, kids' items, vintage items, etc.
The customer is paid a percentage of the proceeds if and when the item sells, minus the consignment shop's fees, which can range from 15% to 60% of the sale.
Consignment shops store, display, and market inventory for the consigner and provide an easy, hands-off selling experience.
If the item doesn't sell within a specific time frame, it is returned to the seller.
What's a resale shop? A resale shop is an online merchant or brick and mortar store that buys used items directly from the seller then resells them for profit.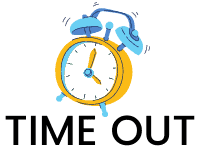 Want to earn some extra cash fast? Give Survey Junkie a try!
Complete quick & easy surveys and make money in your spare time!
How to get the most money from resale and consignment
It's important to note that consignment and resale shops are not garage sale services! They should not be used as a place to dump dirty, damaged, broken, or otherwise worthless stuff.
For best results, only submit your best items for sale. And, don't be offended if your best items don't meet the store's standards.
If something is in questionable condition, don't resell it; donate it.
Before you sign a contract and release your stuff, make sure you understand the consignment shop's policies.
Important things to consider before you consign:
What percentage of the sale will the store take?
Do they charge any 'extra' fees?
How long will the contract term be for? (Typically consignment shops will keep items for 30, 60, or up to 90 days)
How will the store deliver payment?
Will the store discount your items after a set period of time? If so, when?
What is the store's policy on returning unsold items? (*Some consignment stores will donate unsold items for you).
Is the store clean and well-organized?
Are your items clean, in-season, and in working order? (Take photos for your records).
Clothing consignment tips
Some people like to pass 'out of style' clothing off as 'vintage'. But you know better.
If you wouldn't wear it (or lend it out) don't try to consign it.
Before you submit clothing to a consignment store or resale app:
examine clothing for tears, missing buttons, broken zippers, pills, and excessive wear and tear
make sure the item is in-season
wash and iron or dry clean clothing
either deliver clothing on hangers, or neatly folded according to the store's preference
submit clothing to the appropriate store (vintage clothing to vintage shop, high-end clothing to luxury consignment)
Related: 9 Tips for Finding the Best Laundromat in Your Area
Furniture consignment tips
Only consign clean, quality furniture in excellent condition (not yard sale quality).
For upholstered furniture:
inspect for rips, stains, and worn areas
vacuum top and underside of cushions
furniture should be free from smoke odors and pet odors and hair
cushions and pillows should not sag or bulge
frame should be in sound condition
For solid/wood furniture:
inspect for scratches, water damage, chips, and missing hardware
thoroughly clean the item
verify any drawers and moving components function properly
if item is unassembled, place loose hardware in sealed and labeled bags
frame should be in sound condition
16 Best items to resell
Designer handbags (here's how to tell if your handbag is a fake)
Jewelry
New and gently used in-season clothes (for men and women)
New and lightly-used shoes
Furniture
Toys
Baby furniture
Baby clothes (new and gently used)
Kids clothes (new and gently used)
Vintage items
Home décor
Collectibles
Sports equipment
Outdoor gear
Musical instruments and gear
Consignment stores near me (zip code search)
Use the locator below to find consignment stores and resale shops in your area. Your search results will show in Google maps. You may need to enable pop-ups for the maps to show.
Furniture resale shops near me (locator)
To find nearby shops that consign or resell furniture, enter your zip code in the search box below.
Clothing resale shops near me (locator)
Find the best places to resell or consign clothes near you.
Kids consignment near me (zip code search)
Looking for the best places to resell your kids' outgrown clothes and toys? Enter your zip code below for a Google map and reviews of local consignment stores.
How to use the locators to find the best resale shops near me
You can use the Google maps search results you obtained above to find the best consignment and resale shops in your area.
1. Note the location
Based on the map of search results, determine if the consignment store is in a safe neighborhood and is easily accessible by car.
Consignment stores located off of major highways have the potential for higher customer traffic. (Which means more sales).
2. Investigate the listings
Check out the menu on the left side of the Google map. It contains more details on individual listings.
Click on the listing to get more details and reviews about the store. Note the star ratings and number of reviews.
3. Inspect the photos
Many listings will have photos taken by the store owner and customers. These photos will help you determine if the store is clean, neatly organized, and well-lit.
4. Read the reviews
Prioritize stores with 4-star ratings and above. Customer (and consigner) reviews are a valuable way to gauge the quality of a consignment store.
Look for words like clean, friendly, well-lit, good selection, and organized.
5. Visit the website
If the consignment shop has a website, check it out. The website should provide you with the store's hours of operation, phone number, as well as more photos.
6. Contact the store
The best way to find out a consignment or resale store's policies and which items they accept is to call them.
You'll find the phone number in the individual store listings and review section of Google maps.
Best online resale and consignment sites & apps
If you can't find any resale shops in your area, there are plenty of options available online.
1. Poshmark
Poshmark is a resale app that specializes in designer fashion, upscale home décor, and beauty products.
How it works:
Sign up for an account and join networks
Take and upload photos of your items
Share listings with your networks
Make a sale
Print a pre-paid label
Ship the items
Receive payment
2. ThredUp
ThredUp is an online consignment and thrift shop that features women's, kids', and maternity clothing along with shoes, handbags and accessories.
How it works:
Order a (free) closet clean-out kit
Fill it up with your gently used items
Return it to ThredUp with the pre-paid label
When items sell, they ship to the buyer and you get paid
3. Mercari
Mercari is a resale app that features everything from men's, women's, and children's clothing to electronics and sports equipment.
How it works:
Download the app and signup for an account
Upload photos, add a description of items and set a price
When the item sells, package it, attach a shipping label, and ship to the customer
When the buyer confirms delivery, rate them and receive payment
4. The RealReal
The RealReal is a luxury consignment website (and chain of stores) that features high-end clothing for men, women, and children, as well as fine jewelry, art, and watches.
According to their website, the majority of items sell within 30 days.
How it works:
Schedule a pick up, ship to them, or drop off at The RealReal store
Let their team do the work to list and sell your items
When your item sells, you get paid
5. Tradesy
Tradesy is an online resale site featuring women's designer clothes, handbags, shoes, and wedding dresses and accessories.
According to Tradesy,
How it works:
Sign up for a seller account
Upload photos and add descriptions
Set your price (or let Tradesy set it for you)
When your item sells, package it and ship it to the buyer
Earnings (minus Tradesy fees) are available once the buyer accepts shipment
6. Everything But The House
Everything But The House (EBTH) is an online (auction-style) consignment service specializing in vintage furniture and home décor.
How it works:
Create an account and schedule a consultation
EBTH will sort, pick up, photograph, and list your items for auction
When an item sells, they handle payment processing, shipping, or pick up
You get paid within 30 days of sale
7. Depop
Depop is an resale app that allows its users to buy, sell, and discover unique fashion. It's basically what you'd get if eBay and social media had a baby.
How it works:
Download the app and create an account
Upload photos and description, and set a price
When your item sells, you get paid
8. Kidizen
Kidizen is an online marketplace and community of moms focused on providing a platform to buy and resell gently used baby and kids' clothing and accessories. They even have clothes for mom.
The community aspect of Kidizen connects moms through sharing of experiences and fashion.
How it works:
Create an account
DIY listing: read the seller handbook for valuable sales tips, upload photos and descriptions, when an item sells, you package and ship it, and get paid…OR
Have a Kidizen personal seller do the work for you (for a fee)
9. Chairish
Chairish is an online marketplace for exceptional vintage, antique, and contemporary home décor and furnishings.
How it works:
Create an account (listings are free)
Upload photos and add descriptions
Wait for Chairish to approve listings and touch up photos
Respond to questions from verified buyers
When your item sells, Chairish will organize shipping or schedule local pickup and delivery
After a 48-hour buyer return window, you get paid (70% or more of the sale price)
10. Worthy
Worthy is an online auction site that specializes in quality pre-owned jewelry, diamonds, and watches.
How it works:
Create an account and describe your item
Worthy will send you a free shipping kit (you print the shipping label)
Drop off your item at any FedEx store or schedule a pickup (package is insured via Lloyd's of London)
Worthy examines your merchandise in their secure facility, cleans it, takes professional photos, gives it a grade, and lists it for auction
You choose your reserve price before the auction begins
The highest bidder wins (if bids do not exceed reserve, Worthy securely ships your item back with insurance)
You get paid
Best resale shops & consignment stores (local)
Seek out Consignment stores located in high-end neighborhoods, as they often have higher prices, which means, you'll earn more money!
1. Plato's Closet
Plato's Closet is a resale shop that pays cash for gently used name-brand clothes, shoes, and accessories. Their target customers are teenagers and young adults.
They have hundreds of locations throughout the U.S. and Canada. You're sure to find a Plato's Closet near you.
2. Once Upon a Child
Once Upon a Child pays cash for gently used children's clothing (preemie-20 youth), shoes, toys, and baby gear.
They have hundreds of stores nationwide. Once Upon a Child locations.
3. Play it Again Sports
Play it Again Sports buys and sells a variety of used sports equipment and fitness gear including treadmills and weights.
Just bring in your old gear, and Play it Again Sports will value it and make you an offer. If you accept the offer, they will pay you cash on the spot.
Play it Again Sports has over 400 locations in the U.S. and 43 stores in Canada.
4. Buffalo Exchange
Buffalo Exchange is a consignment store chain with 50 locations across 17 states in the US. They specialize in quality designer, vintage, and everyday used clothes and accessories.
If you can't find a Buffalo Exchange in your area, they also accept mail-in consignments.
5. Music Go Round
Music Go Round is the world's largest reseller of musical instruments. They will pay you for your music gear upfront in the form of cash or store credit.
They have locations in 19 states including Colorado, Florida, and California. Find out if there's a Music Go Round near you.
6. Guitar Center
Guitar Center will pay you cash for your used and vintage instruments and musical equipment.
They have 294 locations across the United States.
7. Crossroads Trading
Crossroads Trading is a consignment store that features current, on-trend clothing and accessories for men and women.
They have 34 locations nationwide, with the majority of stores located in California. If you can't find a location near you, they also offer mail-in consignment.
8. Clothes Mentor
Clothes Mentor is a woman's resale shop specializing in used designer and name brand clothing (size 0-26), shoes, handbags, and accessories.
They pay cash for your items so you won't have to wait until something sells to get paid.
You'll find a Clothes Mentor in 127 locations throughout the United States.
9. Second Time Around
Second Time Around features high-end, designer women's clothing, shoes, handbags, and accessories.
They have over 40 boutiques in 12 states.
They pay out on commission, (currently) 40% for most items, and 50% for high-end handbags.
10. Style Encore
Style Encore pays cash on the spot for gently used (current styles) women's clothes, shoes, and accessories.
They have 72 locations spread out across the US and Canada.
How much do consignment stores charge?
Consignment shops and online resellers typically retain 15% to 60% of the sales price of an item.
Some consignment stores may charge stocking fees as well as fees for listing merchandise, and maintaining consignor accounts.
Which consignment stores pay the most?
The RealReal is the highest-paying consignment store. They pay their sellers 85% commission on sales of high-end watches priced at $2,495 or more.
Designer handbags, men's sneakers, and high-ticket jewelry will net you an 80% commission payout.
The RealReal's payout is so high largely because they specialize in luxury consignment items such as high-end clothing, fine jewelry, and quality home décor items.
What is the difference between a consignment store and a thrift store?
Consignment stores and resale shops usually contain higher-quality items compared to thrift stores. This is because consignment stores and resale shops choose their items carefully based on condition and the potential for resale, while thrift stores receive their merchandise from public donations.
Thrift stores make 100% profit from the items they sell while consignment shops split the proceeds with their consigners.
Resale shops essentially 'pay' for their inventory.
Many thrift stores operate as charity services to provide low-cost clothing, furniture, and household goods to people in need.
If your goal is to make money, you should bring your items to a consignment store or sell them online via a resale app.
If your goal is to get rid of stuff, donate it to a thrift shop. Bonus: donated items are tax-deductible.
I hope this guide helps you find the best resale shops so you can make loads of money!