75 Easy Cash Job Ideas [That Pay Under The Table]
*This post may contain affiliate links. See disclosure for more information
When you need cash fast, waiting for your next payday isn't always an option. Fortunately, there are plenty of easy cash job ideas that can net you some extra money under the table.
Not sure where to start? In today's post, we'll cover 75 easy cash job ideas for you to choose from.
Difference between jobs that pay under the table (cash jobs) and the gig economy
Before we go further, let's clear up a few quick definitions:
"Under the table" jobs are those who pay you cash for your services.
Typically, under the table jobs don't mean "traditional" employment. You don't get benefits, insurance, or anything else from your employer.
Cash under the table jobs are quick and easy to acquire in many cases, and they're not necessarily illegitimate!
For instance, mowing the lawn for a neighbor counts as a cash or, under-the-table job, and is a great job idea for a 13 or 14-year-old looking to enter the job market.
You don't get cash deposited into your bank account with cash under the table jobs in most circumstances.
"Gigs" or jobs in the gig economy are single-job tasks that you complete on a job by job basis.
With gigs, you typically work for a third-party company that connects you to clients or customers. You carry out your task and are paid by check or a payment service like PayPal.
Gig jobs are great for generating quick, consistent income and you'll earn more money as you build a reputation. Uber and Door Dash are excellent examples of gig jobs.
Both easy cash job ideas can be excellent ways of earning some extra cash, fast.
How to find under the table jobs near me
The tough thing about "under the table" jobs is that they aren't always advertised in traditional areas or through normal means.
That said, you can find under the table jobs near you using a variety of resources, like:
Craigslist– Craigslist job listings can be filtered by type, duration, pay, or area, so you can frequently use sites like this to find jobs that are easily within walking or driving distance.
Facebook– Lots of people post under the table or one-time jobs for cash in Facebook groups.
Nextdoor App– Nextdoor helps you quickly find jobs within your local neighborhood or city.
Friends and/or family members– ask around and see if they have any cash jobs they need you to do. This can be a great way to earn some side cash if you have a big family or lots of friends.
No matter where you look, be sure to present yourself professionally.
Even though you won't be sitting down for a traditional job interview, you should still dress well, act confident, and be sure you can do what the job entails before accepting.
Outdoor cash jobs
Outdoor cash jobs are excellent opportunities to earn some more income, particularly during the spring and summer months.
Who doesn't like to work outside, get some sunshine, and earn money at the same time?
Plus, outdoor cash jobs often give you the opportunity to exercise. Many of these jobs do require some physical labor, however, so keep that in mind.
As with all cash jobs, the income from outdoor cash jobs can vary. Depending on your skills and the consistency of your work, you could earn anywhere between a hundred dollars to several thousand dollars over a month from these types of jobs.
If your clients like your effort, they may even hire you on a permanent basis.
Pros:
Get some fresh air and sunshine, which can improve your mental health
Exercise your body
See the results of your work more clearly, leading to satisfaction
Many of these jobs teach useful skills in everyday life
Cons:
If working in the winter or at night, temperatures can be uncomfortable
Sometimes require longer hours
May drain your physical energy more than indoor jobs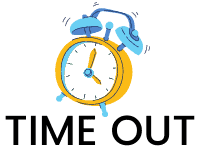 Want to earn some extra cash fast? Give Survey Junkie a try!
Complete quick & easy surveys and make money in your spare time!
Tour guide
Become a tour guide and lead the public to see beautiful sites while giving historical breakdowns. Tour guides can earn well over $100 per day if business is good.
Snow removal
Snow removal is only available in the winter. It's hard labor, but you could earn hundreds of dollars per day if you shovel enough. Rent a snowplow to be more efficient.
Lawn maintenance
Lawn maintenance services are in demand in the spring and summer. By mowing for your neighbors, you can earn 50 bucks per job, or more if you manage to get to lots of lawns in a single day.
Dog walker
Work as a dog walker to get your daily exercise and earn up to a hundred dollars per day. You earn more money if you walk multiple dogs simultaneously.
Street entertainer
Street entertainers are dramatic artists who act as mimes, impersonate characters, or play music.
Earnings are dependent on how generous people feel, though, so be sure to play or act at a crowded place when people are in good moods, like during festivals or in the summer.
Scrap metal salvaging
Some recycling centers and manufacturing plants will pay you to gather scrap metal like aluminum, steel, and tin.
You won't earn much, but it's easy to make this cash by picking up metal as you do other jobs.
Handyman
Skilled handymen can earn lots of money by repairing things like faucets, fence posts, and more. Plus, you'll earn the loyalty of your clients in no time.
Mover
Work as an under-the-table mover and earn $100 or more per day. Keep in mind, however, that this work is literally backbreaking, so you'll need to be fit to keep up with your coworkers.
Gardener
You can make decent money as a gardener if you work for bigger companies or know how to take care of special plants. Being a gardener is also great for your mental health.
Pool cleaner
Pool cleaners don't always earn a lot, but it's not too difficult to use brushes to scrape the bottoms of pools and swap out chlorine tablets from time to time. The bigger the pool, the more cash you'll make.
Pressure cleaning
Pressure cleaning is both aesthetically satisfying and potentially lucrative. Buy your own pressure washer machine and clean the walls and floors of outdoor properties to earn $100 a day or more.
Delivery driver-food
Food delivery drivers can either work for restaurants or sign up to drive for Grubhub or Uber Eats. You'll earn most of your money from tips, but you could earn several hundred dollars a night if you work on the weekends when most people order in.
Delivery driver-pharmacy
Delivery drivers for pharmacies can work for independent companies or directly for people who need their medication brought to them. Depending on the distance, you could earn between $20-$50 a drive.
Drive people
Become an under-the-table taxi driver and shuttle people around instead. You'll earn most of your money from tips as well, but you could earn lots of cash if you patrol a place where people frequently need lifts, like outside bars.
Not old enough to drive yet? Check out these job ideas for 14-year-olds!
Auto detailing
Auto detailers can earn hundreds of dollars per day depending on their skills. However, you'll need to pay for your own supplies, which will eat into your bottom line.
House painter (exterior)
House painting is a physically demanding job, but you could easily charge several hundred dollars per day if you know what you're doing.
Gutter cleaning
Gutter cleaning involves cleaning out the gutters of people's rooftops. You can earn $50 $200 per day with this cash job idea.
Junk hauler
Junk haulers haul off the trash for recycling plants, construction clean-up, or individuals.
Small engine repair
You can work as a small engine repairman for an auto body shop and earn up to $100 per day.
Day labor
Day laborers can work in a variety of industries or companies and may earn $50 or more per day depending on the job.
Background actor/reenactor
Background actors for movie companies or independent film studios can earn several hundred dollars per day.
It's important to keep in mind the fact that most of your time will be spent waiting around.
Sign twirler
A sign twirler works for a local company to attract business. You may earn $50 or so for your day's work.
Golf caddy
Golf caddies drive golfers and their equipment around or retrieve golf balls. You could earn quite a lot if the golfers are generous tippers.
Personal shopper
Personal shoppers are more common than ever.
As a personal shopper, you'll earn a small commission on every product you are assigned to purchase, plus earn more based on how accurate you are with your reviews.
Boat mechanic
If you live on (or near) the water, and you have the necessary skills, you can get paid to repair other peoples' boats.
Tradesman
Tradesmen such as plumbers and electricians earn excellent livings of $50,000 or more per year. However, you usually need to go to school and pass a state exam to qualify.
Indoor cash jobs (away from home)
An indoor job that takes place outside of your home can also be an easy way to make money.
Unlike outdoor cash jobs, you'll be more comfortable while working these jobs during the winter or at night.
Plus, these jobs usually require more mental energy rather than physical energy, so you don't need to be worried about being too tired at the end of the day.
Depending on your skills, you could earn anywhere from a hundred dollars a job to several hundred dollars with these side jobs.
Done right, you may even be able to start a self-owned freelance business based on indoor cash jobs.
Pros:
Can work in the winter or nighttime comfortably
Won't typically be physically tired at the end of the day
Lots of ways to still get out and see people/socialize
Opportunities to earn more money in many cases
Cons:
Not as much exposed the sunshine or fresh air
Might not get as much exercise as you'd like
Babysitter
Babysitters aren't paid well, but your labor is primarily focused on caring for watching kids, which can be fun and relaxing depending on their ages.
Home organizer
Home organizers are paid to go into homes and help people declutter and organize their household items. Your pay will depend on how much money your clients have to spend and your prior experience.
Personal trainer
You could work as a personal trainer and help someone achieve their physical fitness goals. You may earn hundreds of dollars over the course of a week with just one or two clients.
Yoga instructor
The same is true for yoga instructors. You'll teach classes of yoga students and earn $1000 per week minimum, especially if you work for a great studio.
Tutor
A freelance tutor teaches math, English, and other skills online or in person. If you teach math or foreign languages, you'll earn more since these skills are more in demand.
Computer repair
Computer repair experts can earn $100 or more per appointment. You'll need to know how to clear viruses, repair and replace internal computer parts, and install operating systems.
Photographer/videographer
Wedding photographers are oftentimes paid in cash and charge thousands of dollars for a single day's work (though they have to sort and edit the photos afterward).
You can even make decent money selling feet pics. Seriously, it's a thing!
House/office cleaner
You could be a house or office cleaner and earn hundred dollars per day or more if you decide to work for yourself. Generally, the more skilled you are and the more space you have to clean, the more money you earn.
Musician
Musicians can make plenty of money in cash, especially if they play for restaurants. As you gain recognition, you can find gigs at bars, nightclubs, and comedy clubs.
Party performer
You can work under the table as a clown or magician. Some of your fees will be in tips, so your payment is contingent on how good you do or how entertaining you are.
Massage Therapist
You can also work as a massage therapist (though you need some training to be good at it). Massage therapists can earn hundreds of dollars per appointment, totaling several thousand dollars per week.
Sell homegrown produce
If you have a garden, you can sell homegrown produce at a farmer's market or on the street. Seasonal produce is usually more lucrative.
Housesitter
Become a housesitter and check on someone's house while they are away on vacation. This doesn't pay much, but it's not difficult.
Pet Sitter
Alternatively, become a pet sitter and work under the table by walking and watching people's dogs and cats. You can earn lots of money doing this, plus form long-lasting relationships with your clients for a steady income.
Pet groomer
Similarly, you can become a pet groomer. Brush people's dogs and cats and earn money while bonding with them. You have to have some knowledge of how to do this before getting clients, though.
House painter
Like exterior painters, you can earn hundreds of dollars over the course of a single day depending on how much you paint.
Personal coach/instructor
If you have a teachable skill, you can become a personal coach or instructor for clients on your schedule. Charge whatever you like, but the more in-demand your skills are, the more money you will likely make.
Carpet/upholstery cleaning/repair
Earn money as a carpet or upholstery cleaning and repair person. You'll likely need to purchase your own cleaning supplies, though, so you'll have to spend money to make money in this case.
Appliance repair
Or, consider repairing appliances like refrigerators, washing machines, and ovens. Naturally, you can only do this if you know how to repair these devices in the first place.
Caterer
If you like to cook, you can cater to your friends and family members or other interested clients. Caterers can make thousands of dollars per venue.
Esthetician
Estheticians are usually trained, but afterward, they can work on a freelance basis and earn money through cash or under the table. As an esthetician, you'll help people look and feel great and teach them beautifying skills.
Barber
Barbers also require training, but you can work for salons or for yourself and specialize in certain hairstyles. The more specialized you are, the higher rates you can charge.
Sell at craft fairs
If you make crafts such as jewelry, beer, or woodworking, you can sell your creations at craft fairs and festivals.
Here's a list of 80 trending crafts you can make and sell.
DJ
You can also work for clubs and bars as a DJ. Keep in mind that this job requires you to be a night owl since you'll be working when most people are asleep.
Work from home cash jobs
For some, nothing beats working from home and not having to commute to work at all!
In the era of the internet, there are lots of ways to work from home and earn extra income through cash jobs. These almost always involve using your computer, however, so you need to be pretty tech-savvy to be successful in this area.
Depending on your expertise and clients, you could earn hundreds or thousands of dollars per month through work from home cash jobs.
Plus, working from home can save you money since you don't need a car, gas, or car insurance to "reach" your workplace.
Pros:
Save money on travel expenses, clothing, and eating out
Save time by not commuting
Allows you to juggle responsibilities, like watching kids or walking your dog
No need to worry about the weather influencing your work
Cons:
Can easily become distracted while working from home
Job opportunities are limited to computer-based tasks in most cases
Graphic design
Work from home as a graphic designer by creating logos, designing websites, and assisting others with their online entrepreneurial endeavors.
Blogger
Bloggers can make money through affiliate marketing, through drawing lots of traffic to their website, or through using their blog to drive traffic to their online stores.
The best thing about blogging is that it can eventually turn into a source of passive income, allowing you to make money while you sleep!
Virtual assistant
You can also work as a virtual assistant, during which you'll schedule meetings for your clients, do shopping for them, and take care of any other tasks they need.
Design and sell Facebook ads
You can design and sell Facebook ads for companies. You'll earn more money if your Facebook ads leverage good graphic design principles or have an excellent return on investment.
Sell digital or physical products on Etsy
Alternatively, you can sell either digital or physical products on platforms like Etsy. Etsy makes it easy to make money online since you can design your own storefront using its interface.
Take in laundry
Take in laundry by connecting with people online, then collecting laundry and doing it for them. Your clients can drop the laundry off and pick it up, meaning they essentially pay you to rent your washing machine!
Seamstress
Seamstresses alter or create clothing for their clients. You'll likely need your own sewing machine and tools to do this, so be prepared to spend some money to get started.
Home bakery
If you like spending time in the kitchen, start up a home bakery and make delicious goodies to sell on the street or online.
Online reselling
If you don't mind searching for deals, you can buy products on the cheap from sites like Amazon, then resell them for higher prices and pocket the difference.
Freelance writer
Freelance writers can use sites like Upwork to earn freelance income. Alternatively, you can create a website and advertise your services to local businesses that need copy for their ads, menus, and more.
Build websites
If you have some web development experience, you can become a website builder and sell your services online. Website builders are needed more than ever, and you can earn six figures a year if you are skilled enough.
Online tutor
If you have a specific skill, you can teach it to other people online using video streaming platforms. Online tutors typically earn more money if they have in-demand and rare skills.
Data entry
Data entry is easy, accessible, and perfect for working from home. You'll just enter data into spreadsheets or other interfaces for a moderate income.
Event planner
Those who have an interest in organizing can become event planners. Event planners can earn tons of cash in the right industries, such as wedding planning.
Much of this work takes place online, so it's easy to do from home.
Social media manager
You can work entirely online by becoming a social media manager. With this job, you'll oversee the posts of a brand, post content to their site, and interact with customers to offer stellar customer service.
Copywriter
Copywriters are similar to freelance writers. They write blog posts, product descriptions, and anything else needed to sell their client's products.
Rent out space
Have extra space, like a garage, basement, or outdoor storage area? Rent it out to people who need it to live in or to store their own belongings.
Air BnB
If you have space in your home or have a spare home, list it on Air BnB. This allows you to earn money from your unused space by renting it to travelers or tourists.
Online consultant
Have a special skill that few others can boast? Become an online consultant and advertise your skills to firms and individuals.
Teach English
If you're proficient in English, you can teach English to people around the world for a premium price. You'll increase your chances of being hired if you have a degree in English or teaching.
Take surveys
Free sites like Survey Junkie allow you to take surveys and earn cash. This cash-making method, while easy, is something you can do while relaxing at home.
Proofreader
You can work as a proofreader by working for others reviewing and editing text documents, such as research papers, books, or blog posts. Proofreading requires attention to detail and knowledge of grammar.
Drop shipping
Dropshipping involves selling products made by a manufacturer directly to customers. You facilitate the transaction, but don't have to handle any shipping or anything else.
Sell e-books on Amazon
Flex your writing muscles and sell e-books on Amazon for a profit. Keep in mind that it's a very competitive field and Amazon takes a chunk out of each sale you make.
Tax prep
If you have the skills for it, you can work as a tax prep specialist and earn thousands of dollars per year. Over time, you can build up a regular clientele.
Easy cash jobs FAQ
Is working under the table legal?
Absolutely. However, if you earn cash under the table from a single consistent source, (one employer), you are obligated to report that money as taxable income.
Furthermore, your employer must list you as an employee or contract.
Do I have to report under the table income?
Yes. If you earn more than $600 from under the table income, you have to report that income to the IRS.
If you work primarily for a single person or organization, they should provide you with a W-2 form with information to file.
How can I prove my cash job (under the table) income?
If you get your under-the-table income from several sources, or you are otherwise not able to get a W-2 form, you can still show proof of income by keeping a record of your invoices and receipts.
At the end of the year, print out your bank statements and cash app payment history and use those as proof of income.
Easy cash job ideas summary
Hopefully, this list of easy cash job ideas has given you the info you need to build your resume and land your next gig!
While, admittedly, some of the jobs on our list are physically demanding, and others can be downright demanding, you'll discover that your hard work will pay off in the end.