How To Sell Feet Pics Online And Make Money 2023
*This post may contain affiliate links. See disclosure for more information
The first time someone told me you could make money selling feet pictures online, I laughed in their face. Then, I started researching how to sell feet pics online and make money, I discovered that selling feet pics is, in fact, a totally legit way to make money from home!
Who knew?
How To Sell Feet Pics Online -TL;DR
Follow the tips below to make the most money when selling pictures of your feet.
Take steps to protect yourself from creeps and scammers
Choose a platform (or multiple platforms) to sell your photos and set up your accounts
Learn how to take professional-quality photos (and how to edit them)
Post your photos to your chosen platforms
Drive clients to your photos (via social media)
Sell your feet pictures online for top dollar
Repeat
This free guide covers everything you need to know about how to sell feet pics online as a beginner including:
How much money you can make selling photos of feet
The best money-making foot poses for feet pics
20 legit places to sell your feet photos (updated for 2023)
How to take really good feet pics that you can sell for top dollar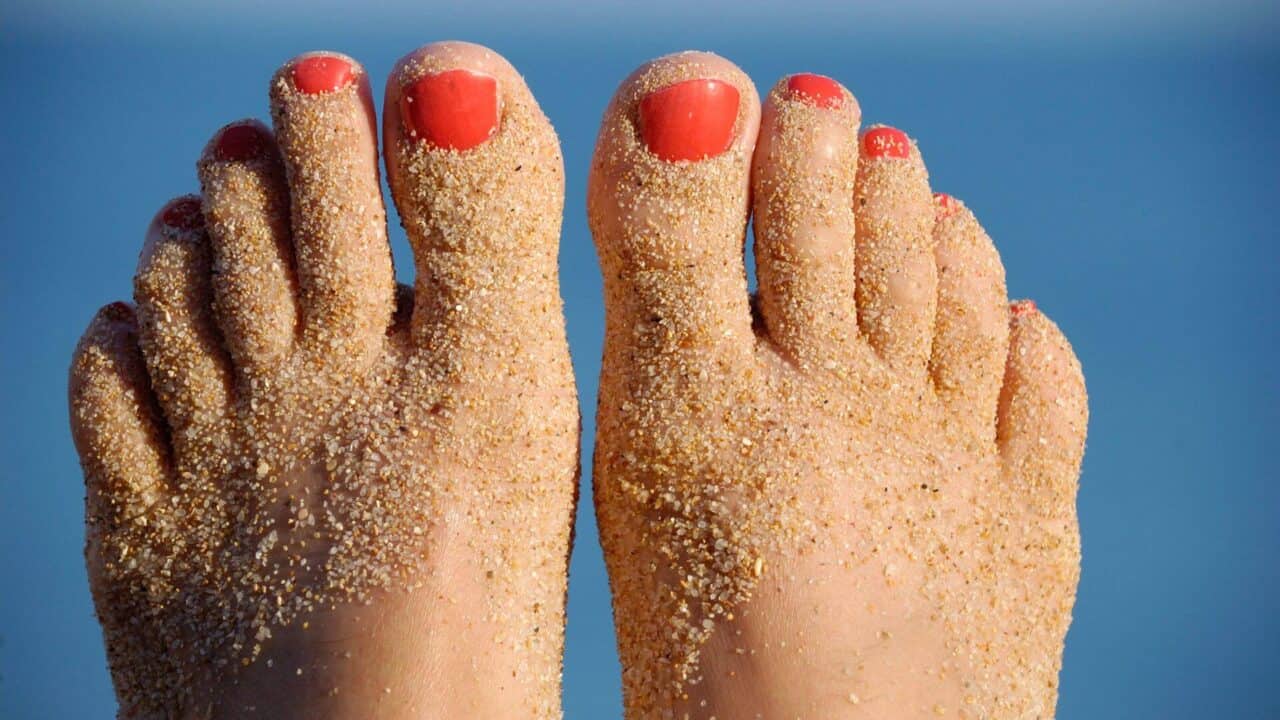 Who Should Sell Foot Pictures?
The short answer…anyone who wants to earn some easy extra money!
All you need to start selling feet pictures as a beginner is a decent camera or smartphone capable of taking high-quality shots, some inexpensive lighting, and access to the internet.
Selling feet pictures is a unique (and anonymous) way to earn passive income each month.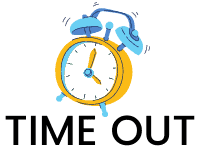 Want to earn some extra cash fast? Give Survey Junkie a try!
Complete quick & easy surveys and make money in your spare time!
How To Sell Feet Pics Without Getting Scammed
Let's face it. Not everyone who is looking to purchase feet pics will be on the up and up.
It's important to be careful when making any transactions online, in order to protect yourself and avoid getting scammed.
Here are some things you can do to stay safe when selling feet pics online:
Remain anonymous
There is absolutely no need to disclose your real name when selling photos online. Doing so will only invite a potential stalker into your life.
Create separate (anonymous) email and social media accounts for your foot photo business. Never give your name, address, or phone number out to clients.
Additionally, you should open a separate business account to handle your payments.
Never show your face in your photos
Some foot pics sellers are perfectly fine with showing their faces (and other body parts) in their feet photos. You'll find that (with some seedier clientele) the more you show, the more you earn.
That being said…do you really want your personal photos floating aimlessly around on the internet, where anyone can access them, photoshop them, and reshare them?
Do not answer personal questions
While it's common to receive and answer specific questions and requests regarding your feet pictures, ie. angles, backgrounds, toenail polish colors, etc. It is never ok for a buyer (or potential buyer) to request sensitive personal information.
If you are uncomfortable in any way with the direction a conversation with a client is going, stop communications immediately, block the offender, and report them if necessary.
Do not accept (physical) gift cards
Chances are if a client wants to pay with a gift card, it's either stolen or counterfeit, or they plan on canceling payment once they receive their photos.
However…you can do a workaround if the client wants to pay with an e-gift card.
If you like the idea of accepting Amazon gift codes as payment, once you receive the email with the code from the client, before you deliver the 'goods, you can immediately go on Amazon and buy a new gift card with the customer's code, which you can then use whenever you'd like without having to worry about the customer revoking the gift code.
Never accept overpayments
Another common tool scammers like to employ is to offer you more than you're asking for a product, with the promise you'll transfer some of the money back to them after it is deposited into your account.
Or, they will 'accidentally' pay too much and ask for the difference to be returned to them.
Either way, the original payment is fraudulent, and the seller ends up losing money.
Never pay anything
Another favorite tactic scammers like to use is to request a 'small payment' from you to make sure you're legit.
Yeah, um… just no.
Or, they'll ask you to pay the transaction fees.
When it comes to selling feet pics, you should never spend money to make money. Unless it's for membership fees to a legit sales site.
Once you've set a price, stick to it
While I'm a big fan of haggling when it comes to selling feet pics, there isn't any room for negotiating.
Why?
Because compromising on the price of your photos leads clients to believe one of two things:
Your work is low-quality
The price of your work is open to future haggling
Always watermark your images
Whenever you post your images for sale, always either blur the image (using a free editing program like Canva) or overlay a large watermark to show ownership of your work.
Otherwise, you may stumble upon other sellers later on, who will pass your work off as their own and profit from it.
Receive payment before you release images
There are many apps and programs available that allow you to receive safe, secure payment for your products.
Apps like Venmo, Cash App, Patreon, Wise, and Paypal are well-known and widely accepted. If you have your own website, you can set up a shop through WooCommerce or Shopify.
These eCommerce programs can securely collect and deliver payment in a variety of formats.
It's important to remember to always (and I mean always) verify that payment has been received before you deliver the final image to the customer.
Additionally, before delivering photos paid for via Paypal, Venmo, or CashApp always withdraw the money before sending the picture.
Many sellers have been burned by Paypal's refund policy which some unscrupulous buyers use to game the system and receive free goods.
Turn off your location settings
Before you start snapping photos on your smartphone or DSLR, check the device's location settings. Make sure they are turned off.
Yep, scammers and creeps can use the Geo-tagging information embedded in your photos to pinpoint your location.
Use a VPN
A VPN is a 'virtual private network' which allows you to hide your IP address and protect your identity from hackers and prying eyes.
VPN software typically costs less than $10 dollars a month, which is a minuscule amount to pay for your long-term safety.
I use NordVPN and it's awesome…you can check it our Free 3 months! Or take advantage of this exclusive offer of 63% off!
How To Keep Your Personal Information Safe
Protecting your personal information is crucial, especially when engaging in online transactions such as selling feet pictures. Here are some key steps to keep your personal information secure:
Use a pseudonym: Instead of using your real name, create an alias or pseudonym for your online presence. This will help keep your identity private and separate from your online activities.
Set up a dedicated email address: Create an email account specifically for your feet picture business, and avoid using it for any other personal or professional correspondence.
Enable two-factor authentication: Secure your accounts with two-factor authentication (2FA) wherever possible. This adds an extra layer of security by requiring both a password and a second verification method, such as a text message or an authentication app.
Use a separate payment method: Open a separate bank account or use a dedicated online payment platform specifically for your feet picture business. This keeps your personal finances separate and less vulnerable to hacking attempts.
More ways to make money fast
Popular Poses for Feet Pics
While some foot photo buyers may prefer candid (unstaged) shots, others will make specific requests for feet pics. This is where real money can be made.
Below are the top feet poses to get you started.
Bottom of feet
The focus is on the soles of the feet. Close-up shots are usually preferred.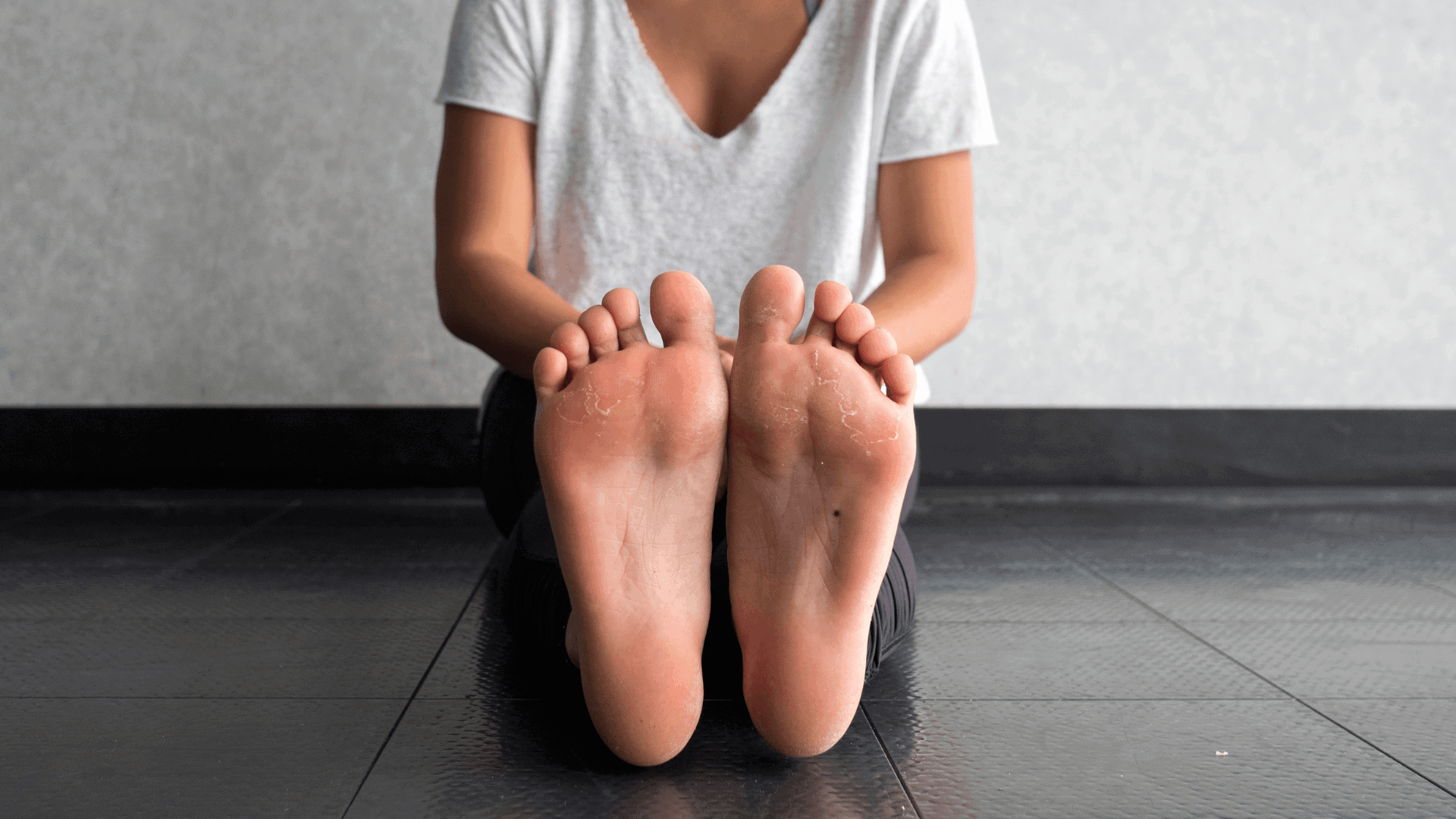 Top of foot
Close-up shots of the feet are typically preferred.
Foot arch
Photos can be taken from the side, bottom, or top view as long as arches are the main focus (the higher, the better).
Toe spread
Photos can be taken from a top or bottom view.
Shoes in heels
Photos can be taken from any angle, with shoes on, kicking them off, or dangling on feet.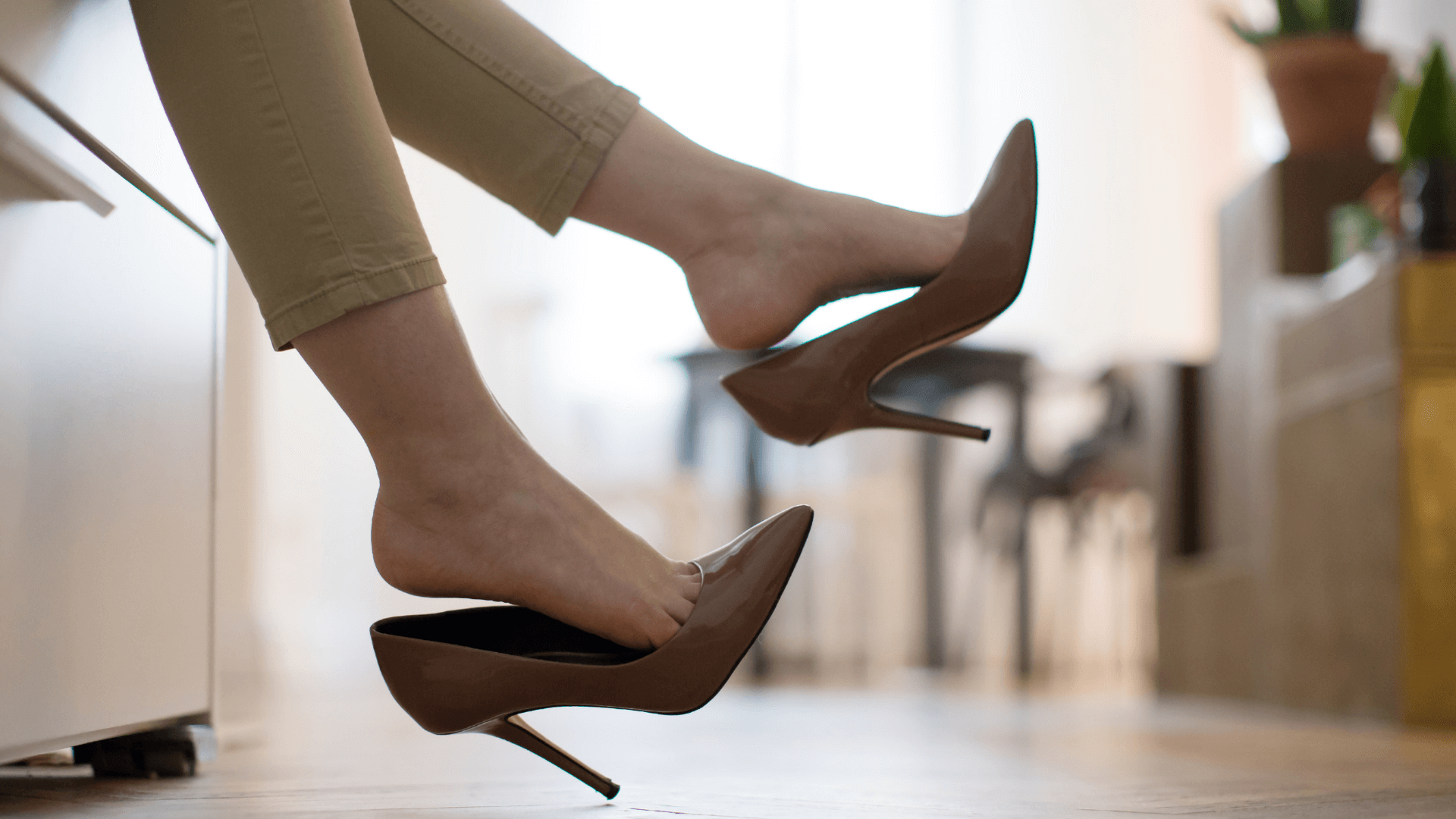 The pose
Usually, the most requested pose, may or may not show the model's face. Model on stomach with knees bent, feet in the air.
Giantess feet
The goal of this pose is to make it look like the model has giant feet. The photo is taken from below with the foot coming down on the camera.
Dirty soles
Close-up shots of the soles of dirty feet.
Candid feet
Shots of feet in everyday poses, taken in normal, candid situations. Also known as a "foot selfie".
You may even receive requests for 'custom' candid shots. It's completely up to you whether or not you decide to accept these requests.
Toe scrunch
Pretty self-explanatory. Photos are taken of feet in a variety of poses with the toes scrunched/curled.
New Polish
Photos showing freshly painted toes from a variety of angles.
How To Photograph Feet (for Beginners)
Once you've decided on your terms, and know how to stay safe when selling, you're ready to start snapping.
While you can certainly try to sell photos of your feet to random people you pass on the street, I recommend you have a plan set in place before taking your first photo!
Feet pictures should be of the highest possible quality and they should show your feet from multiple angles.
You can take feet pics on your phone or with a digital camera, but know that there are many feet sites that will only accept high-quality photos, so you'll want to make sure to do your homework before submitting your images.
Above all else, feet pictures must be clear, well-lit, and free from clutter.
Check out our free Guide to Taking Professional Feet Pics
Take good care of your feet
If you can afford to, invest in regular pedicures and spa treatments for your feet. Otherwise, you can do at-home pedicures until you start turning a profit.
Here are 7 easy ways to pamper your feet:
Keep your toenails and cuticles trimmed
Moisturize your feet every day
Soak your feet regularly and scrub off any thick, dead skin
If you cannot afford professional pedicures, search YouTube for DIY pedicure ideas and purchase a home foot spa kit
Apply whitening toothpaste to yellow toenails
Apply lotion before bed and cover your feet with thick socks
Wear socks and shoes or slippers around the house and yard to avoid staining the soles of your feet
Invest in basic equipment and courses
While you don't need any fancy equipment to get started selling feet pics, if you are looking to stand out from the competition, there are a handful of products you should consider spending a little cash upfront on.
This includes:
Do your research (aka spy on your competition)
Not sure which foot poses sell best, or how to 'style' your feet for a photoshoot?
Follow as many other feet photographers as possible and learn from them. Pay attention to which foot poses sell better than others.
Are the most eye-catching shots taken indoors or out? With or without jewelry?
Don't be afraid to reach out to your competition and ask for pointers. You may be surprised how willing people are to help out a newbie.
Setting up your feet photo shoots
Feet photo shoots can be done anywhere you like and feet picture angles can range from foot close-ups to feet shots that focus on feet in shoes.
Try to take feet photos from as many different angles and in different lighting as possible so your feet pics are more marketable.
For a successful photoshoot of your feet, you'll want to focus on lighting, props, and backdrops for professional-looking results.
Feet photography lighting tips
In order to get good photos of your feet, you'll need some decent lighting. If you don't have access to a lighting kit, here are a few alternatives:
Natural light
If you have natural light coming from a window, use it as your first option; however, avoid direct sunlight if at all possible; otherwise, your photos will be too bright and your feet will be washed out.
LED lights
If you don't have access to natural light, try setting up a few LED light bulbs around the area where you usually do your photoshoots. They're not too expensive, and they'll give off a nice glow that is sure to show off every detail of your feet.
Flashlights
If you don't have LED lights and no natural light, use your phone's flashlight feature. It's usually bright enough to get a nice shot of your feet in some rather dark spaces.
Feet Photography Ideas
Before you begin shooting, touch up nail polish, apply lotion, and toe rings, temporary tattoos, barefoot jewelry, etc.
Here are some more useful prop ideas:
Candles: Set up a few candles around your feet while taking a photo for extra lighting effects and an overall mystic effect that people will love.
Flowers: If you have a flower garden, place some of those flowers around your feet as an attractive prop.
Temporary tattoos: You can place temporary tattoos on your feet to accentuate their curves
Foot jewelry: Consider wearing toe rings, toe bangles, or anklets
Feet photography backgrounds
In order to get the most amount of exposure, you'll need a good backdrop for your feet. A few feet photography background ideas include:
Marble
Try setting up a piece of marble tile as your feet photography background. It's not only trendy and modern, but it's sure to complement your feet pictures nicely
Sand
Place a few handfuls of sand in front of your feet, and you'll get an almost beach-like effect that's sure to look great in pictures
Wood
Place a piece of wood (ideally, with the bark still intact – it looks nicer when it contrasts against the feet).
Carpet
If possible, place a piece of plush carpeting directly underneath your feet; this will give your photos more overall symmetry and make them look much nicer
White bedding
White blankets and sheets will add a soft, feminine appeal to photos
Once you've compiled a decent portfolio of feet photos, you're ready to begin the marketing phase.
Where To Sell Feet Pics: Websites and Apps
Now that you've taken feet pictures and compiled them into a portfolio, the fun part begins: marketing your feet!
Generally speaking, feet pictures can be sold online in three different locations: feet photo apps and sites, eCommerce websites (aka, your own website or shop), and on social media platforms.
When starting out selling feet photos, you should aim to concentrate your efforts on one to two sites or apps.
As you become more experienced, you can market your products across multiple sites/social media accounts. And make more money!
We've personally researched each of the options below so you can feel safe when selling your photos online.
Create your own website
If you like the idea of being your own boss and turning your feet photo side hustle into a full-time work-from-home job, you may want to start a website in order to feature and sell your foot photos.
You can start a foot photography blog, and include content related to foot care, lighting and background tips, etc.
Then, create a shop on your site, and use an eCommerce program like Shopify to sell your foot photos.
Once you set up your website and connect a shop to it, you can make money in a variety of ways. You can, for example:
Sell your feet photos
Sell affiliate products (foot care and foot photography products) via Amazon Associates
Make money with sponsorships (shoe companies, foot jewelry)
Create (and sell) a course teaching others how to make money selling feet pics
Monetize your site with ads and make money while you sleep
It's important to note, that making money with a website takes time and a little upfront investment.
1. Fun With Feet
Fun with Feet is a fairly new site dedicated to connecting buyers of feet pictures and videos with anonymous sellers.
Their content is organized by category, so it's easy to target your ideal clientele.
How to sell feet pictures on Fun with Feet
Create your profile
Upload your feet pics and set your prices
Share your profile with potential buyers
Earn instantly
How much does it cost to sell on Fun with Feet?
Fun with Feet charges $9.99 to list your photos for 3 months or $14.99 for 6 months. If you want to keep your photos up on the site, you'll need to keep your subscription active.
2. Craigslist
While Craigslist is not specifically a platform for selling digital photos, you can still make money selling foot pics on Craigslist.
The main obstacle you'll face when selling feet pics on Craigslist is the fact that they do not oversee payments. Put simply, you'll need to provide the buyer with your preferred payment method and verify he/she pays before you deliver the final product.
How to sell feet pics on Craigslist
Set up a Craigslist account
Set up a payment method (Paypal, Cash App, etc.)
Apply a blur effect or large watermark over your entire photo before listing (deliver the full image to the buyer after payment)
Use your other (anonymous) social media accounts to promote your Craigslist posts
3. Etsy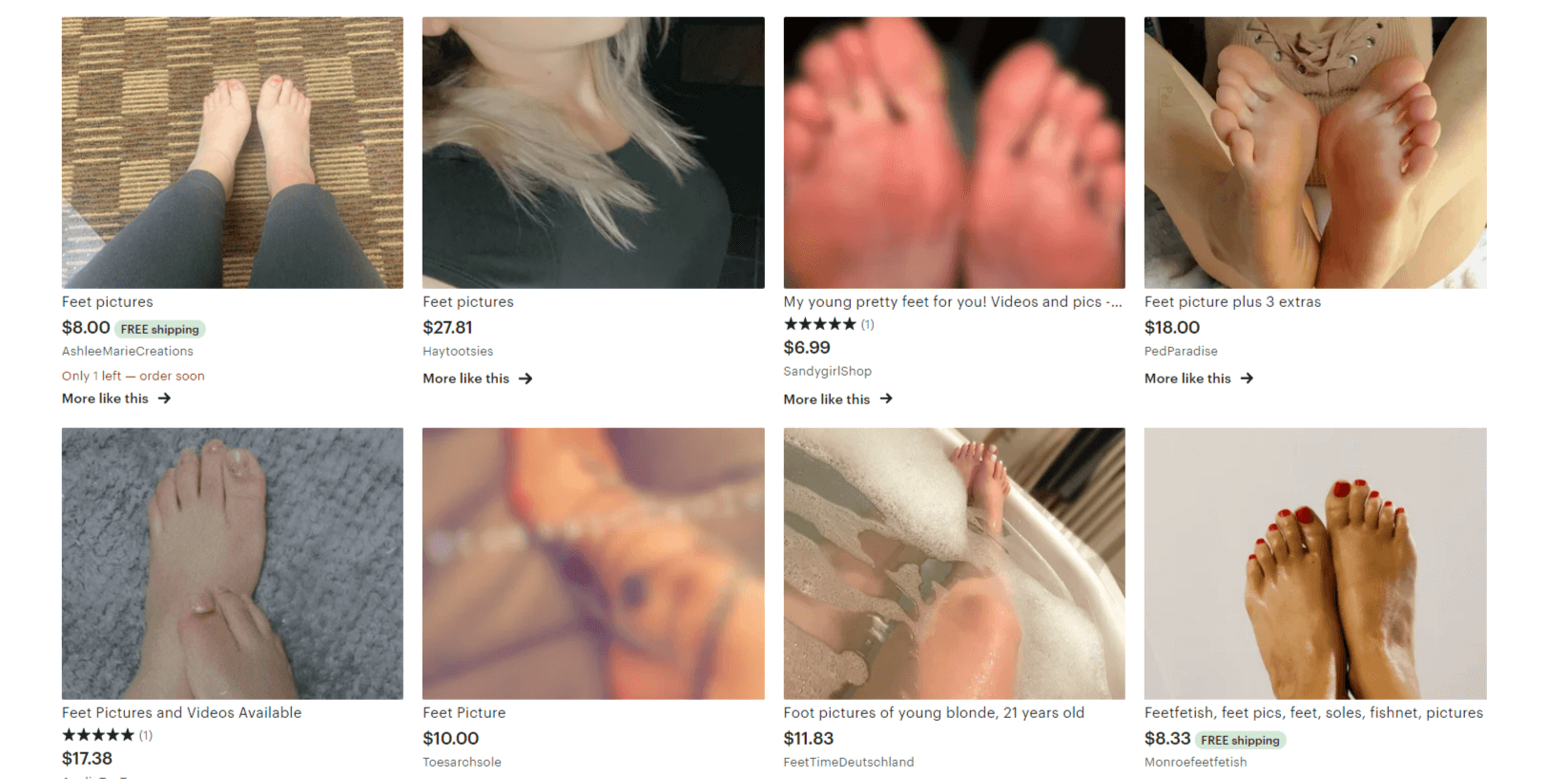 Etsy is a great place to sell digital products. It's crazy easy to set up a seller account, post samples of your photos, collect reviews, and deliver your products to clients.
How to sell feet pics on Etsy
Set up a seller's account, add a profile picture, and bio
Design your 'shop'
Connect your bank account to Etsy
List your photos (blurred, of course)
Market your Etsy shop by linking to social media accounts
Keep in mind, that Etsy charges a $0.20 listing fee as well as 5% of sales
Collect payment and deliver your photos to your clients
4. Instafeet
Instafeet is a subscription-based foot photography site that allows amateur foot photographers to upload their photos and start selling immediately (upon approval).
In order to sell foot pics on Instafeet, you must upload a copy of a valid photo ID and agree to abide by their (easy-to-follow) rules.
How to sell feet pics on Instafeet
Apply for a Profile on Instafeet.com (a photo ID is required)
Post 5 photos (minimum) to your account once you're approved
Decide on a price for your photos (Under $10 a month is best)
Create a link to your account and share it on your social media accounts in order to drive traffic
Note: Instafeet charges a 10% fee on credit card transactions.
5. Feet Finder
Feet Finder is another website where foot photographers can sell their work anonomously. The platform is similar to Instafeet, as all sellers must be ID verified before they can begin selling photos.
Note: You must be at least 18 years old in order to sell foot photos on Feet Finder.
How Feet Finder works
Apply for an account and upload a copy of your ID
Once your ID is verified, pay the seller fee of $3.99 per month or $14.99 per year to get started
Upload at least 4 high-quality feet photos and/or videos and create up to 10 albums
Create a bio loaded with keywords so buyers can find your account
Decide on payment (flat fee or monthly fee)
Check your account daily and turn notifications on in order to receive buyer messages
Feet Finder automatically blurs photos and offers the potential buyer a preview of the photo before purchase.
Did you also know Feet Finder charges a 20% fee on sales. Feet Finder also offers an affiliate program, so you can earn even more money by referring your friends to sell their feet pics on their site.
6. Dollar Feet
Another online marketplace, Dollar Feet, is where you can sell photos and videos of feet. Dollar Feet pays cash for your feet videos.
But…there's a catch. In order to submit videos for sale, you must first fill out their 'model application form' and submit a 'sample' video for review.
Is Dollar Feet legit?
While Dollar Feet has been reported to be a legit site for selling feet photos and videos, my personal research of this site has raised some red flags.
For instance:
Dollar Feet claims they pay $10 per accepted (10-minute long) video. This means you submit your work to them first, and then they decide whether or not to pay you.
The model application form asks for your height and weight. They go on to say they only accept athletic models.
Dollar Feet expects your videos to contain your face (and presumably your entire body).
Dollar Feet is based outside of the US.
Dollar Feet resells their feet videos on wantfeet.com. Which leads one to wonder, if they are in fact a legit company, why not sell their videos directly on their site?
In short, if you decide to sell your feet videos to Dollar Feet, do so with caution.
7. Feetpics
Feetpics.com is an all-in-one site that allows users to set up a page, promote that page, and collect payment for feet photos.
Feetpics does not charge commissions or monthly fees on sales. Instead, they charge a one-time fee of $5.00 to set up your account, as well as a fee to promote your site within their platform.
How to sell feet pictures on Feetpics
Create an account on feetpics.com and choose a name for your page.
Using the integrated ads function, add listings under applicable categories (soles, socks, high heels).
Upload feet pics to your site.
Submit your page for approval.
Promote your page on site (for a fee) or post your URL to your social media accounts in order to gain exposure.
Receive payment via Amazon Gift Card, Bitcoin, PayPal, or Credit Card.
8. Foap
Foap is a free photo app that allows you to sell your feet pics. Foap photos cost $10 each, of which you'll pocket $5.00. The remaining $5.00 goes to Foap.
To earn even more money on the Foap app, enter your feet photos in 'photo missions' where they can compete with other feet pictures for cash rewards which range anywhere from $30-$500 per photo.
How to sell feet pictures on Foap
Download the Foap app
Create an account
Upload your feet pics
Earn cash
Earn more cash by submitting photos to Foap Missions or by joining Premium Missions which can be unlocked with Foap coins
9. Whisper App
The Whisper App is an anonymous social media platform available for Android and IOS. Whisper boasts 250 million monthly users across the world.
The only downside to using the Whisper App to sell feet photos is that you cannot accept payment on their site. Therefore, Whisper is better used for driving traffic to your social media accounts, website, or Etsy shop.
How to sell feet pics on Whisper App
Download and install the Whisper App
Upload photos with text (like the one shown above) in order to advertise your foot photo business
Communicate with potential buyers via the comment section
Share a link to your website or email with payment information
10. Kik
Kik is a free messaging app that allows users to chat and post anonymously. It is available on Android, iOS, and Kindle Fire.
Kik has millions of users around the world.
How to sell feet pics on Kik
Create a Kik account (you can remain anonymous)
Apply to join groups (Pay to Play, or P2P groups)
Create Kik codes to connect with potential customers
Chat with buyers and communicate preferred payment methods (Paypal, CashApp, etc.)
Once payment is received, send your photos
11. Onlyfans
OnlyFans is a subscription-based social media platform with over 130 million users worldwide. While frequently used by sex workers as a way to generate income, due to its popularity, it is now being used by physical trainers, musicians, and even foot photographers as a legit way to earn extra cash.
How to sell feet pictures on OnlyFans
Create an account on OnlyFans (remember to keep it anonymous)
Wait 24-72 hours for them to verify your account
Upload content
Market your OnlyFans content on other social media sites (Instagram, Facebook, YouTube)
12. Stock Photo Sites
The best stock photo sites to sell feet photos are
Shutterstock
iStock Photo
Alamy
Adobe Stock
500px
Dreamstime
To sell feet pics on any of these sites, you simply need to create an account, upload your photos, and get paid whenever they are downloaded by users.

You can make even more money by becoming an affiliate, which allows you to earn whenever someone you refer contributes to or purchases from the platform.
13. Wikifeet
Wikifeet is a site that features collections of pictures of celebrity feet. They also host forums where you can promote and sell your feet pics.
14. All Things Worn
All Things Worn is an online marketplace for…well…ALL things worn (and unwashed). This includes, socks, shoes, pantyhose, etc.
They've recently begun selling digital content, and have quickly become a popular destination for buyers and sellers of feet pics. In fact, they boast an inventory of well over 15,000 items in their instant content category.
The downside to All Things Worn is that they pay out in "KinkCoins" which you then have to convert into cash in order to get paid.
15. Feet Lovers Only
After discovering the demand for foot-related content, the founders of All Things Worn decided to create a site dedicated solely (get it) to feet pics and vids.
As a result, Feet Lovers Only was born.
Feet Lovers Only is a 100% safe and anonymous community dedicated to the sale of custom feet photos, videos, and pre-worn socks, and shoes.
How To Sell Feet Pics on Social Media
The first step is choosing which social media platforms are worth using for selling feet pictures. You have a lot of options, but some are simply better than others. It's entirely up to you to decide which niche (group of people) will be most receptive to your product or service.
Instagram, Facebook, and Snapchat are good places to start marketing your feet pictures.
Focus your efforts on one or two platforms, to begin with. You can always expand your business as you gain more experience.
16. Instagram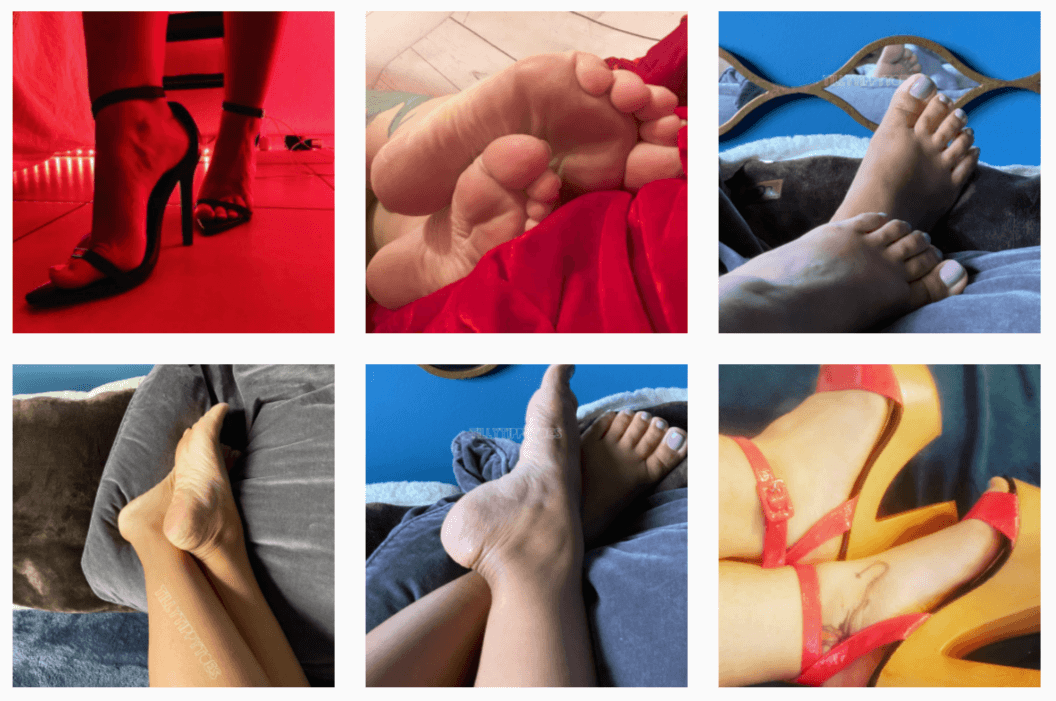 Instagram is a photo-sharing app that allows users to take pictures and videos, apply digital filters to them, and then share them with other users through the app or through social media sites like Facebook or Twitter.
Instagram boasts over 1.3 billion monthly users worldwide, so chances are, you won't have any problems finding people to buy your foot pics.
How to sell feet pics on Instagram
Create an Instagram Professional Account (separate from your personal profile) and choose 'Creator'
Create a catchy bio (include emojis) that will entice potential buyers. Use linktree to add external links.
Upload feet pictures to your feet profile-Include a large watermark over the entire photo or use a photo editing program like Canva to blur the image before uploading. (Buyers will need to purchase the photo for a watermark-free picture)
Tag feet photos with feet hashtags to increase exposure. You can add up to 30, the more, the better. ( #instafeet #instaarch #instasoles #hypefeet #feetpictures #heeldangle #feetpics)
Upload daily
After payment, deliver the photo via DM or email
17. Facebook
Facebook is a social media platform that allows its users to sell products, services, or even themselves.
The platform has developed itself into much more than just a "social" media site — it's an advertising tool that you can utilize to make money through your own personal network.
Facebook is the largest social media platform in the world. With reportedly over 2.85 billion users a month, you'll absolutely be able to find an audience with a need for pictures of feet.
A quick search of "feet pics for sale" revealed hundreds of Facebook groups, with sellers charging between $5-$200 (you read that right) per photo.
How to sell feet pics on Facebook
Create a business page
Set up a Facebook Shop (in Commerce Manager) and link it to your business page. You can also link your Facebook Shop to Instagram if you have an account set up.
Choose your preferred method for checkout/payment. You can route customers through your website, through messaging or use checkout on Facebook (Shop Pay).
Create a Facebook Business Manager account
Add feet photos to your Facebook catalog (remember to add a large watermark over the image and deliver the full image upon payment)
Add new content regularly
Join as many feet-related groups as possible and post regularly
Utilize Facebook ads to increase traffic to your page
18. Reddit
While Reddit is typically a forum for asking and answering questions, subreddit r/feetpics has over 300,000 members.
This means, there are lots of potential clients just waiting for your photos!
How to sell feet pics on Reddit
Create an account
Join subreddits for feet lovers
Participate in discussions and answer questions
When appropriate, link out to your social media channels/website to sell your feet photos
Subreddits dedicated to feet pics include r/feet, r/feetfindercom, r/VerifiedFeet, and r/feetpics.
19. Snapchat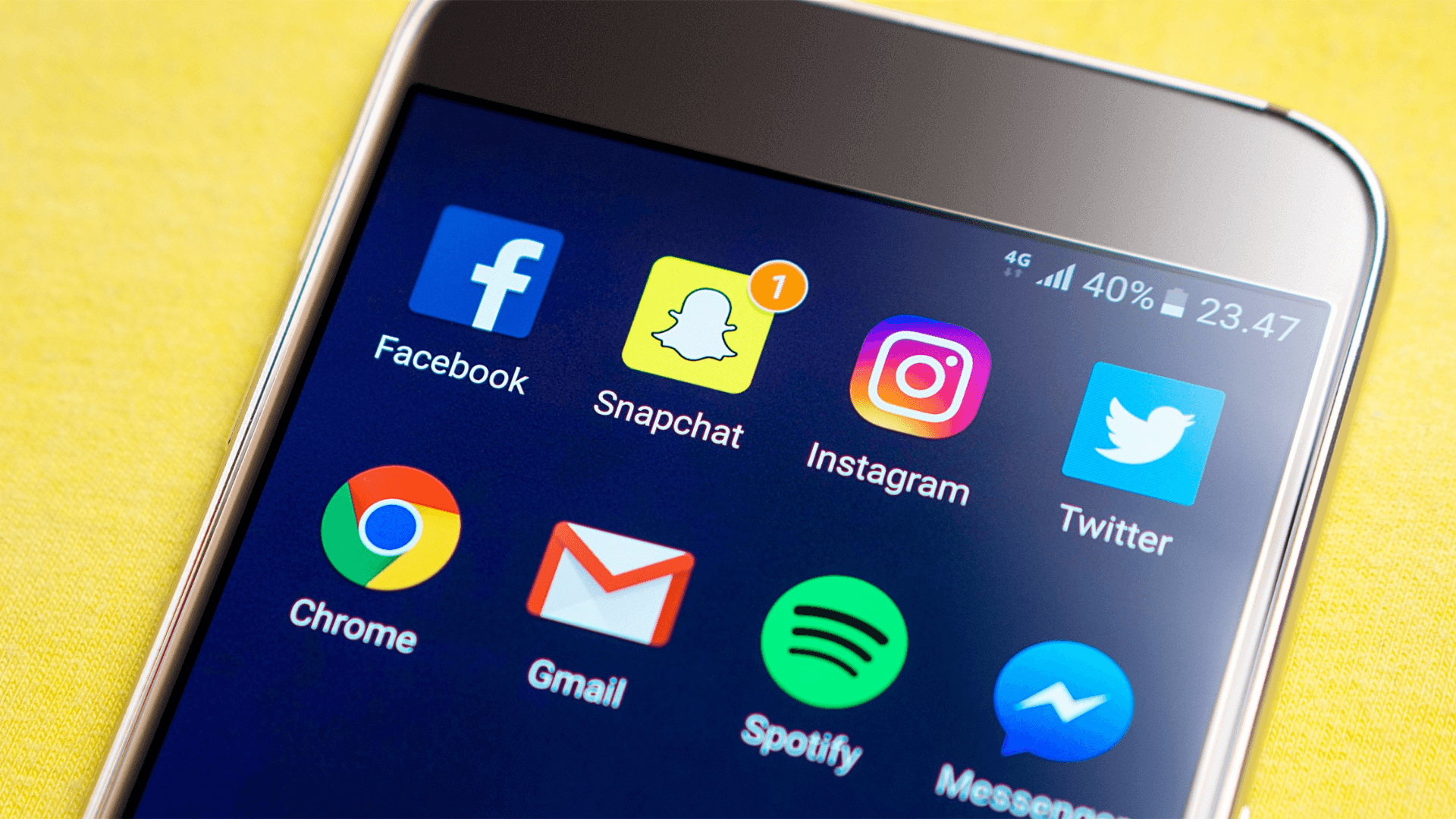 Snapchat is a social media app that allows users to share photos and videos with others. The content can be shared for up to 10 seconds (with a standard account) before it disappears.
Users have the option of adding text, drawings, or other effects to their photos or videos before they are shared.
With 306 million active users per day, Snapchat is a great way to make money selling feet pics.
In order to sell feet pics on Snapchat, you first need to create a premium Snap account.
A premium Snap account is simply a private account for paying clients to access. The best part about a premium Snap account is that you can charge a subscription fee, which typically ranges between $5 and $50 per month.
You can include all sorts of foot images and videos in your stories and market them to your potential clients.
How to sell feet picts on Snapchat
Once you have your premium Snap account set up, the process is simple. All you need to do is create stories and add images or videos of your feet.
Snapchat allows you to accept payments through Snapcash.
You can also do a search for customers and your competition and begin following them to build up clients.
Premium accounts allow users to send snaps that last up to 24 hours rather than 10 seconds. Once an image has been sent, it is marked as viewed by the recipient.
The disadvantage of trying to market your feet pics on a Snap account is that no one will be able to locate you.
If you have a public Snapchat account, you can use it to direct potential consumers to your premium account.
Remember, if you want to succeed on Snapchat, you must be active.
TIP: Since messages disappear once they've been seen, it's important to take screenshots of discussions with clients for your records.
20. Tik Tok
TikTok is a platform that allows users to share 15 to 60-second videos, play short music clips, and participate in fun challenges and games. It's designed for people aged 13 – 24 years old with over 80 million active monthly users.
The app is like a hybrid between vlogging and blogging, where users make their own brand on TikTok by posting original content regularly.
How to sell feet pics and videos on Tik Tok
Download the app
Sign up for an account
Switch your personal account to a Pro Account to track analytics
Create an eye-catching bio full of feet keywords and emojis
Add some 'teaser' foot videos set to music. Be sure to include effects.
Stay engaged with your audience daily if you can
Add a link to website, social media channels, and email in your account bio
Pros and Cons of Selling Feet Pics
Hashtags for Selling Feet Pics
The best way to get your photos found on sites like Twitter, Instagram, and Tik Tok is to use hashtags.
Here are some good feet hashtags to get you started:
#buyfeetpics
#sugarbaby
#feetloversonly
#solesandtoes
#instafeet
#feetlove
#feetpic
#foottok
#feetfeetfeet
Who Buys Feet Pics?
You may think the only people who purchase photos of feet are people who…er… really enjoy looking at them (aka people with a foot fetish or two), however, there are a surprising number of industries that rely on feet photos to market their products.
Modeling agencies
Modeling agencies, for example, are always on the lookout for professional-quality images of feet in a variety of poses.
The good news is, that you don't need to be 18 or older to become a foot model. With your parent's permission, you can sign up with a legitimate agency and begin your career while you're young.
Stock photo websites
Additionally, stock photo sites like Shutterstock and Deposit Photos will often pay you for foot pics because a variety of online content creators (think magazines, websites, and bloggers) include them in their content.
Etsy shop owners
There are tons of Etsy sellers who make and sell foot jewelry, temporary tattoos, and toenail decals who need to advertise their goods but don't necessarily want to display their products on their own feet.
Artists
Many sculptors and painters prefer to work from live foot models or a 3-D model, however, some will work from images.
Shoe companies
Think about it, without feet, shoe companies wouldn't exist! If you'd to market your feet to shoe companies, consider starting an Instagram account where you model yourself wearing a certain brand.
Make sure to tag the company in your photos, and someone from their marketing department just may reach out to you for a partnership.
Podiatrists
Medical professionals prefer to show their patients actual photos (or 3-D) models (as opposed to drawings) when explaining procedures and concepts of anatomy.
Managing Your Finances and Income from Selling Feet Pics
Effectively managing your finances and income from selling feet pictures is essential for success in this unique online venture. Follow these tips to stay organized and make the most of your earnings:
Keep track of income and expenses: Maintain a detailed record of your income from selling feet pics and any related expenses, such as props, equipment, or advertising costs. Use a spreadsheet or budgeting software to help you stay organized.
Separate business and personal accounts: Set up a dedicated bank account or payment platform solely for your feet picture business. This keeps your personal finances separate and makes it easier to manage and track your earnings.
Set aside money for taxes: Depending on your location and earnings, you may be required to pay taxes on the income generated from selling feet pics. Consult with a tax professional or use online resources to understand your obligations and set aside a percentage of your earnings for tax purposes.
Create a budget: Establish a budget to allocate your income for various purposes, such as savings, investments, and personal expenses. Having a clear financial plan will help you avoid overspending and ensure you are using your earnings wisely.
Save for the future: Consider putting a portion of your income into an emergency fund, retirement account, or investment portfolio. This can help you secure your financial future and grow your wealth over time.
Reinvest in your business: Allocate a portion of your income to reinvest in your feet picture business, such as upgrading your camera equipment, improving your photo editing skills, or expanding your marketing efforts. This will help you stay competitive and potentially increase your earnings.
Stay informed: Continuously educate yourself about personal finance and online business management. Keep up to date with any changes in tax laws, industry trends, or market demand that may affect your feet picture business.
By effectively managing your finances and income, you can ensure the sustainability of your feet picture business and make the most of your earnings.
FAQs on How To Sell Feet Pics Online
Selling feet pics is not rocket science, however, there are a few things you need to know before you launch your biz.
Is selling feet pics legal?
Selling feet pics is completely legal in many countries including the U.S., Canada, Australia, as well as the U.K., and China.
However, there are a couple of guidelines you should follow.
Any photos you sell must be of your own feet or another person who has signed a waiver giving you permission to sell the photos.
You must be 18 or older and give consent for your feet images to be sold.
It is likely not legal to sell feet pics in Muslim countries such as Afghanistan, Algeria, Bangladesh, Egypt, Iran, Iraq, Pakistan, Yemen, Indonesia, and others due to the fact that exposing one's feet to others is considered haram (forbidden or unlawful).
Can I sell feet pics if I'm a minor?
No. You need to be 18 or older to sell feet photos through an online app (or site) like Feetify, Instafeet, or Feet Finder, as well as through all social media platforms.
However, you can sign up with a modeling agency (with your parent's permission) and sell feet picts for commercial use (to advertise footwear, use on stock photo sites, or for use by medical professionals).
How much should I charge for foot pictures?
The lowest price you should charge per foot photo (if you're a novice) is $5. However, as you gain more experience and higher-end clientele, you can charge up to $100 per picture.
This means, depending on how much time you're willing to devote to the endeavor, you can make anywhere between $20 to $1,000+ a month selling feet photos online.
You can even offer your clients bulk pricing like 5 photos for $20.
Feet photos generally sell for around $.50-$5 each on stock photo sites like Shutterstock and Deposit Photos.
Feet pics listed on Creative Market generally sell for between $2-$10 each.
This man makes up to $48,000 a year selling feet pics!
This woman pays her rent selling feet photos!
Once you become a pro at selling feet pics, you can create a course teaching others how to sell feet pics online, and earn even more money!
TIP: You'll likely earn more per photo if you sell your feet pics via social media (Facebook, Instagram) versus stock photo sites.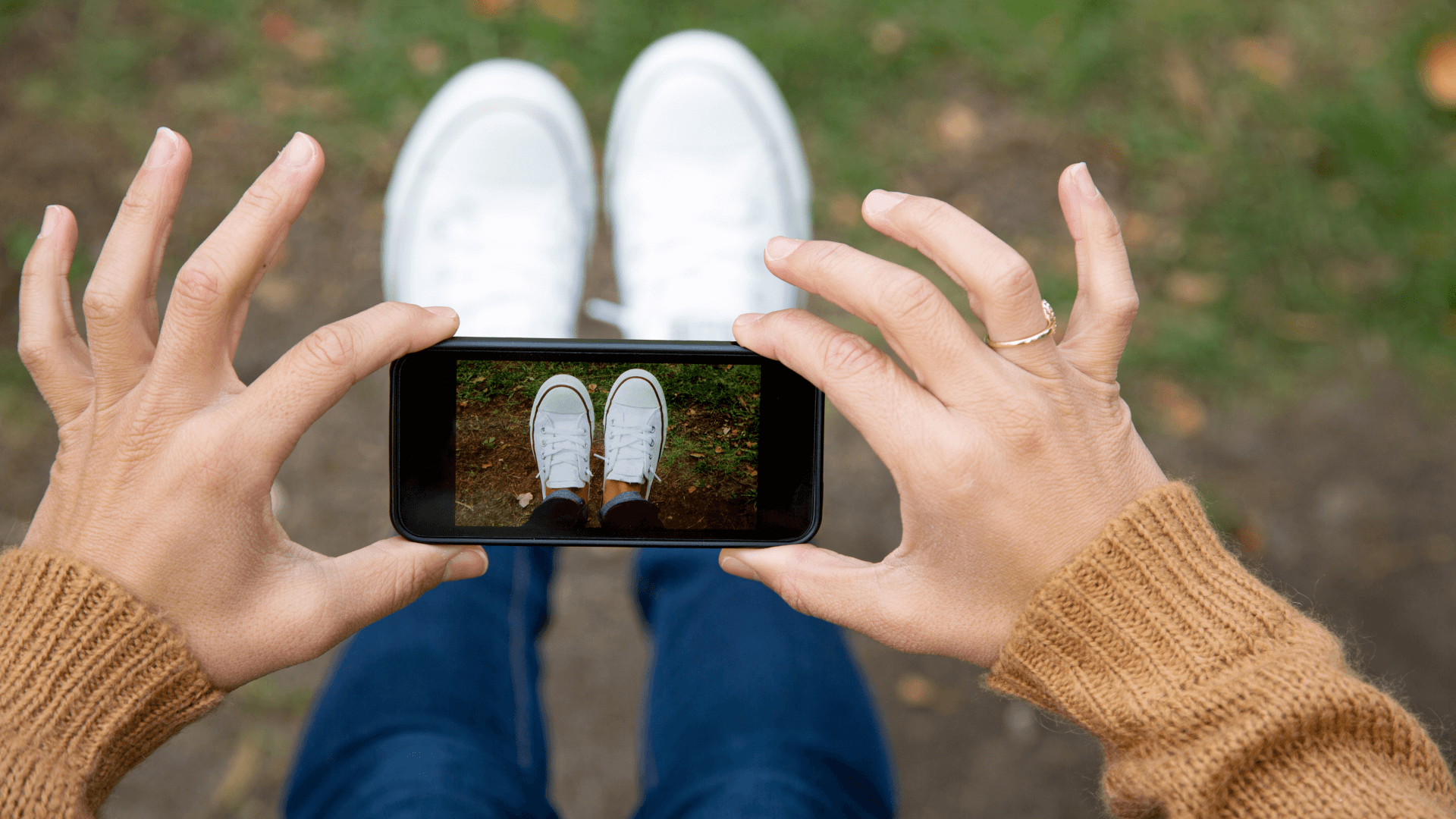 Do I have to have pretty feet to sell feet pics?
No, you do not have to have model-worthy feet in order to sell feet pics.
If you're self-conscience about the appearance of your own feet, you can take photos of other people's feet (with their permission, of course) and sell them instead.
Do I have to pay taxes on sales of feet pics?
Unfortunately, yes, you do have to pay taxes on sales of feet photos. So, be sure to keep good records of your sales and expenses.
You will have to report any earnings over $600 for the year.
Any extra income earned from foot photo sales will need to be recorded on Schedule C (IRS form 1040) in order to determine the correct profit/loss from your business. You'll then need to use Schedule SE (form 1040) to determine any tax due.
Can you anonymously sell feet pics online?
Yes, you can absolutely remain anonymous when choosing to sell photos of your feet.
Some of the most popular apps for selling feet pictures (Instafeet, Feet Finder, and Feet Lovers Only) are completely anonymous and are considered safe for sellers who value their privacy.
Is it dangerous to sell feet pictures?
Not if you remain anonymous.
If you choose not to remain anonymous, you are vulnerable to online (and in-person) stalkers who can easily gain access to your personal information including your name, physical and IP addresses, family member information, and even your place of employment.
Putting Your Best Foot Forward: Wrapping Up this Guide
If you're looking for ways to make money fast, why not sell feet pictures online as a side hustle? It's not hard to do once you get your foot in the door!
Even if you think your feet are not perfect or your photos don't look professional enough, you may be surprised at the market for average feet!
The best thing about selling feet pics is that you can get started for very little money – all you really need is a camera (or a phone with a good camera), some basic lighting gear, and a little creativity.