Cheap Eats Near Me [Save Money At Restaurants]
*This post may contain affiliate links. See disclosure for more information
Is eating out killing your budget? Today, I'll show you how to find cheap eats near me as well as 20 tips to help you save money no matter which restaurant you eat at.
While I am all for saving money on groceries by cooking meals at home, I still love eating out. However, the frugalista in me can't help but cringe when the bill arrives!
There's just something about looking at that $8 plate of eggs that turns my stomach. Because I know I can make that same plate of eggs at home for pennies.
For our family of 5, a typical meal in a restaurant complete with beverages, an appetizer, and entrees can easily top $100. And that doesn't include dessert or a tip!
At home, I can make the same meal (with dessert) for 1/3 of the cost!
Related: 40 Best Cheap Foods To Buy When You're Broke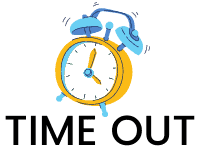 Want to earn some extra cash fast? Give Survey Junkie a try!
Complete quick & easy surveys and make money in your spare time!
Why is dining out so expensive?
Restaurants mark up the prices of their food by at least 3 times what they paid for it.
When you go out to eat, you are not only paying for the food and beverages you order, you are also paying for the cooks, wait staff, ambiance, rent for the building, advertising costs and more.
How much do Americans spend on dining out?
According to a recent survey by Zagat.com,
On average, Americans dine out 5.9 times per week, at an average cost of $36.40 per person per meal.
If you are brave enough to do the math, this averages out to over $800 per month spent on eating out!
And…this survey was completed way back in 2018, so, I am 100% positive this number has gone up since then!
According to the Bureau of Labor Statistics:
In 2019, the average American household spent $3,526 a year dining out.
So, which is it? Do Americans spend $290 per month or $800 per month on restaurant meals? I'd say the true number is somewhere in the middle.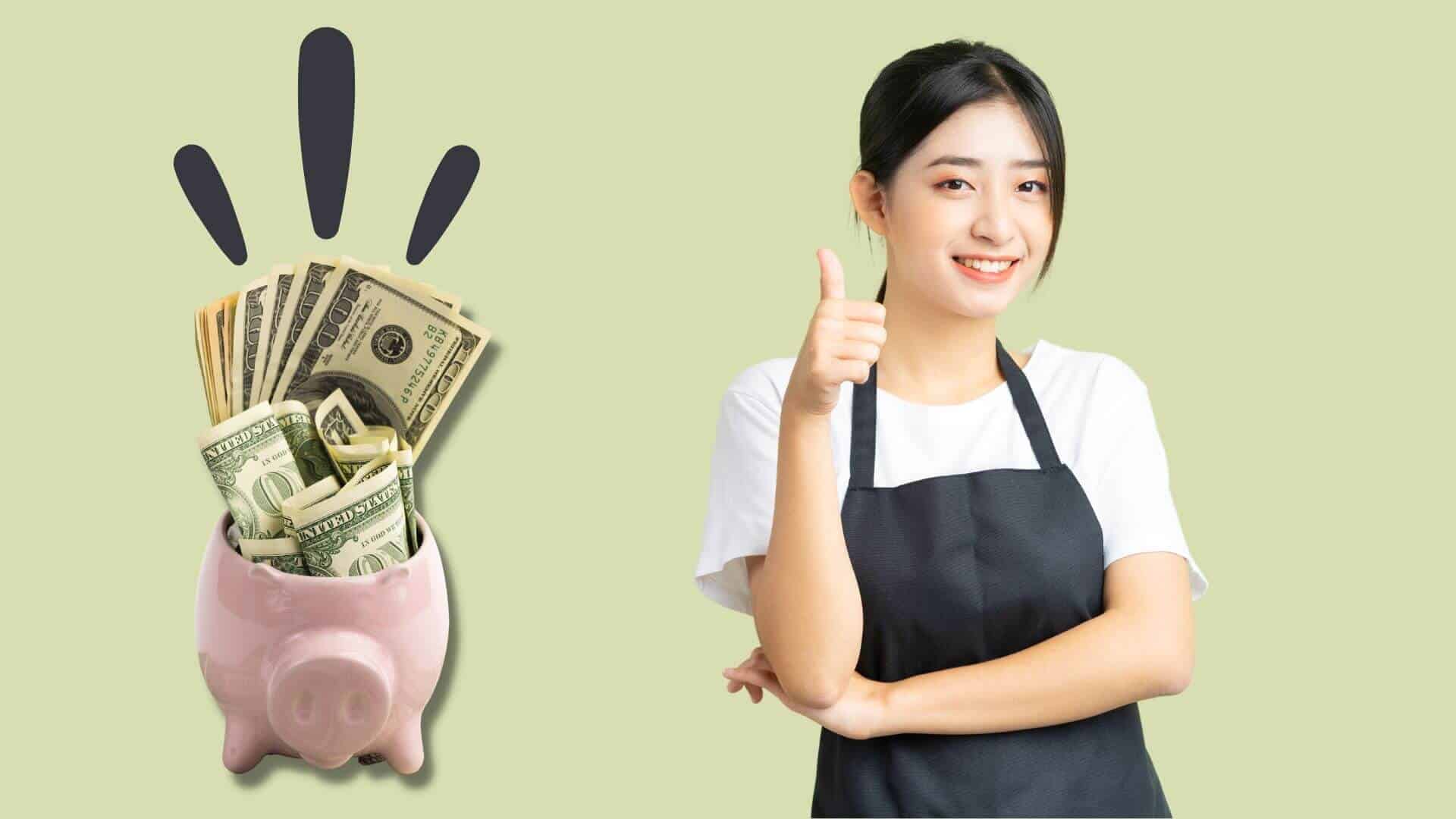 How To Find Cheap Eats Near Me (Zip Code Search)
To find the cheapest restaurants near me (er…you) simply enter your zip code in the box below, then scroll through the list and interact with the map to find cheap places to eat in your area. (You may need to enable popups in order to view the map).
Before you check out this awesome list of money-saving tips…Have you signed up for Ibotta, Groupon, or Restaurant.com yet? All of these programs are free to join and are guaranteed to save money when eating out at your favorite restaurants.
Now on to the tips!
20 Ways to save money eating out
I'm sure you know by now that cooking at home almost always saves you more money than going out to eat, or even picking up takeout.
The problem is, you're not always at home. And, sometimes you just really want someone else to do the cooking.
You're not alone.
Reasons people have for eating out include:
The desire to socialize
Convenience
To celebrate a special occasion
To try new foods
Laziness (yep, I went there)
Whatever your reason for wanting to eat out, if you implement the following tips, you will save money. I guarantee it.
1. Skip the beverages
Did you know that restaurants mark up the prices on soda, coffee, and tea even more than alcoholic beverages?
One of the best ways to save money at a restaurant is to order tap water. Notice I said, "tap" water. Make sure you don't accidentally order a bottled water.
Restaurants mark up the price of bottled water even more than soda.
2. Beware of 'upsells'
You know how the waiter always asks if you'd like your potato loaded instead of plain? Or if you'd like an appetizer, extra cheese, or top shelf liquor?
Yeah, he's (or she's) not just being friendly. A good waiter or waitress is a trained salesperson. It's true.
Always make sure to ask if the item the waiter is suggesting comes with an extra fee. If it does, just say "No, thank you".
3. Don't tip
Gotcha there, didn't I? Of course, I would never recommend not tipping your wait staff at a restaurant!
What I mean is, call ahead and order your food to go. Some restaurants will even give you more food than if you were dining in! This is because those styrofoam trays can hold more than a typical plate. I have found this to be true at our local Chinese restaurant.
Oh, and if the restaurant has a tip jar by the register, be sure to drop a little something in it. They did still take the time to prepare and package your food.
4. Prepare the sides yourself
You can save the money you would have spent eating a full meal in the restaurant by getting the main dish to go, then adding sides to it at home.
It's super easy to microwave some frozen veggies or whip up a salad to go with your restaurant entrée. The hard work has already been done for you.
5. Eat out during happy hour
Even if you don't drink alcohol, happy hour is a great time to save money when eating at restaurants.
A lot of restaurants offer happy hour specials such as 1/2 price (or free) appetizers, discounted finger foods, and inexpensive buffets.
So, skip the alcohol, drink water, and fill up for cheap.
6. Be an early bird
Ever wonder how retirees can eat out all of the time? It's (usually) not because they are rich. It's because they take advantage of early-bird specials when eating out.
Restaurants often offer less expensive entrees if you dine before the dinner rush. These meals usually contain smaller portions compared to a typical dinner, so you'll save on your waistline too.
7. Go on a diet
Speaking of your waistline, restaurants are notorious for overfeeding their customers.
A good way to save money on your restaurant meal is to make two meals out of it.
When the food arrives, ask the waitress for a to-go box. Immediately box up half of your meal and set it aside.
Just be sure you don't leave it on the hood of your car (I've done this more than once), and you will have a yummy meal for the next day.
8. Skip the entree
Want to save money eating out? Skip the entrée and replace the main course with an appetizer. They are (almost) always cheaper.
Appetizers are usually shared between people before the meal, but more often than not, the appetizer is enough for a one-person meal.
9. Share a meal
Order a full-sized entree and share it with another person. Ask for an extra plate and split up the food. I've done this many times when eating out with kids.
Just make sure you leave a little extra in the tip if you feel guilty.
10. Seek out the best deals
Tons of restaurants offer specials on certain days.
If you have kids, find out which restaurants in your area allow them to eat free.
Some restaurants will offer 1/2 priced meals on Wednesdays, or other specials on certain entrees throughout the week.
11. Sign up for rewards
Follow your favorite restaurants on social media. Social media serves as free advertising for restaurants. Therefore, they will reward you with promo codes and special offers if you help them grow their online presence.
Also, be sure to sign up for your favorite restaurant's loyalty program. In an effort to win over loyal customers, many restaurants will give you a free meal on your birthday!
12. Use coupons & money-saving apps
Both in print and online, there are many coupons and promo codes which will help you save money at restaurants.
You can also check out the coupon inserts in your weekly newspaper.
When you are hungry for a meal out, browse  Ibotta or Groupon for deals. Join Restaurant.com deals to find money-saving opportunities at your favorite places to eat. 
13. Use a meal delivery service
While it's true that using a meal delivery service like HelloFresh, Blue Apron, and EveryPlate, may end up costing you more than cooking from scratch, using a meal delivery service will still save you money when compared to eating out.
A typical meal from EveryPlate will run you $4.99 per serving compared to $13.00 for the average (sit down) restaurant meal and $5.50 for the average fast food restaurant combo meal.
14. Save dining out for special occasions
Way back when I was a kid, going out to eat at a restaurant was an event reserved for special occasions.
As such, the experience was always memorable. The only times I can remember eating at fast-food restaurants were during school band trips and the rare occasions when my grandpa was left in charge of cooking.
15. Challenge yourself
If you're trying to cut back on eating out, challenge yourself to go as many days as possible without going to a restaurant or getting takeout.
This will take some planning, due to the fact that you may have to make your coffee at home and pack lunches for work, but a brief hiatus from dining out will do your wallet good.
Related: 8 No Spend Challenge Tips To Help You Save More And Spend Less
16. Avoid sticker shock
The best way to save money eating out is to go in with a plan. If you just order off the menu based on whatever sounds good, you'll end up spending more than you planned.
Browse the menu online before you step foot in the establishment. Note the prices and plan your meal accordingly.
17. Eat brunch
If you eat a healthy late breakfast (say between the hours of 10am and 11am), you can skip lunch and plan for an early dinner.
Similarly, if you know you are going to be eating out for breakfast and lunch, you can combine the two into one meal in order to save money.
18. Pay with a rewards card
If you are going to eat out and pay inflated prices for your food, you may as well get something out of it (besides indegestion).
Pay with a rewards card (which you pay off in full each month), and stock up on airline miles, cash back, and other perks.
19. Snack before you go
Just like you should never go grocery shopping when you're hungry, you should never go out to eat when you're starving.
I like to carry an emergency protein bar or small bag of nuts in my purse to snack on before heading to a restaurant.
The last time my family and I went out to eat, I'd forgot to pack my snack. We ended up on a 2-hour waitlist…by the time our family sat down to eat, we were famished. Needless to say, that was our most expensive dining experience of the year!
20. Eat off the kids menu
I mentioned before that restaurants are notorious for serving mammoth-sized portions. If the restaurant doesn't have age restrictions listed on the menu, go ahead and order off the kids menu.
Just be sure to tip as though you ate an adult-sized meal. The goal here is to be frugal, not cheap.
What is the cheapest restaurant to eat at?
If you use the money saving tips in this post, any restaurant can become a cheap place to eat!
Here are the top (10) most affordable restaurants (based on personal experience):
Olive Garden
Texas Roadhouse
Pretty much any Mom & Pop café
El Torero
Chili's
Privately-owned Chinese/Thai restaurants
IHOP
Red Robin
Village Inn
Any restaurant located in a 'strip mall'
Who has a $1 menu?
Burger King is one of the only restaurants that has an official $1 menu. They call it the 'Your Way' menu.
Burger King's $1 menu currently includes:
Hamburger or Cheeseburger
Bacon Cheeseburger
Rodeo Burger
Crispy Chicken Jr Sandwich
Spicy Crispy Chicken Jr Sandwich
Fries
Sausage Biscuit
Small Hashbrowns
(3 pcs) French Toast Sticks
(2) Cookies
Soft-Serve Cone (or Cup)
16-oz Soft Drink
McDonald's did away with their $1 menu in 2013.
That said, there are still places (besides Burger King) where you can score $1 food such as: Taco Bell, Arby's, and Wendy's.
Taco Bell
Taco Bell's $1 food items as listed on their Cravings Menu are:
Beefy Fritos Burrito
Beefy Mini Quesadilla
Spicy Potato Soft Taco
Spicy Tostada
Cheesy Bean and Rice Burrito
Cheesy Roll-up
Chicken Mini Quesadilla
Triple Layer Nachos
Arby's
Arby's offers a special on their sliders, small fries, and small drinks and shakes for $1 from 2-5 pm.
Wendy's
While Wendy's doesn't have a dedicated $1 menu, they do have a Right Price Right Size menu which includes (6) items for $1 each.
Here's what you can get at Wendy's for a buck:
Jr. Cheeseburger
Crispy Chicken Sandwich
(4 pcs) Regular or Spicy Chicken Nuggets
Value Fries
Value Soft Drink
Small Frosty
Where can I get the most food for $5?
If you're looking for the most filling restaurant meals that cost around $5, check out these cheap options:
Little Caesars-Pepperoni Cheese Bread (10 pcs) for $4.99
Little Caesars-Stuffed Crazy Bread (8 pcs) for $5
Taco Bell-XXL Chicken Grilled Stuft Burrito for $4.99
Smashburger-Smashburger Kids Meal for $4.99
Dairy Queen-Chili Cheese Dog Combo for $4.69
Wendy's– Sour Cream & Chives Baked Potato + Small Chili for $4.88
Arby's– From 2-5 pm you can get any slider for $1 each
McDonald's-(2) Cheeseburgers, Fries (or side salad), & Drink for $4.89
Burger King-Bacon Double Cheesburger, Value Fries, and Drink for $4.97
Subway-6″ Meatball Marinara Sub for $3.99 (the footlong is only $5.29)
Chick-fil-A-(6 pcs) Chicken Nuggets Kids Meal for $4.05
Is eating out a waste of money?
According to Dave Ramsey, it is.
"By far, the largest waste of money is eating out. … I'm against eating at a restaurant when you're deeply in debt, and you're trying to get out of debt. About 80–85% of what you pay for a meal in a restaurant has nothing to do with the food cost".

Dave Ramsey
That said, I'll admit, when my husband and I were working to pay off over $50,000 of debt, we still ate out occasionally.
Cause, there's no reason to completely deprive yourself…even when you're on a mission to become debt-free.
Just don't charge the experience to a credit card you can't pay…k?